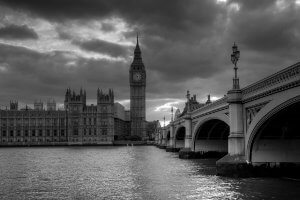 A report has revealed that the office market in the capital city is continuing to perform strongly despite the Euro debt crisis still looming large.
Jones Lang LaSalle, in its recent report, said that barring a shortfall of stock in the West End, the office market is experiencing robust growth and attracting much attention from foreign investors.
The high volumes can be attributed to increased foreign investments, with overseas money accounting for a whopping 75 per cent. Of this, money flowing in from Asia accounts for 27 per cent. London has maintained its status as one of the top office property investment hubs in the world, and it is heartening to note that it has weathered the economic storm admirably.
Jones Lang LaSalle's numbers indicate that the city attracted £6 billion in investment volumes in the first six months of the year. This amounts to an increase of eight per cent over last year's figures over the same time period. It is expected that this number will rise to almost £12 billion by the end of the year, which would peg the rise to eleven percent over 2011.
While the West End is facing a supply shortage, competition and demand for prime property is robust. Both prime and secondary stock in the City offices are attracting investors, with the latter being available for discounts aimed at investors cautious about the currency crisis and debt woes. The leasing market is also performing quite well, says the report, with a six per cent rise in demand.