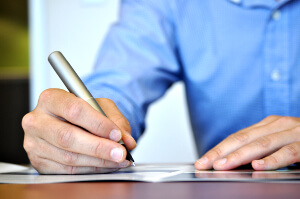 The business heroes of entrepreneurs on the rise will provide airborne mentoring to them, in an effort to encourage them into believing that the sky is the limit, according to a new report.
The Chopper was among the new features unveiled at the launch of Made: The Entrepreneur Festival. This festival for entrepreneurs kicks off in September, at Sheffield.
Almost 170 miles from the city that will host the event, an audience at The Gherkin including The Duke of York, were in attendance to hear the chairman of Made, Michael Hayman reveal the plans for 2012's event which is scheduled to be held at the City Hall in Sheffield, permitting almost 3,000 entrepreneurs to be in attendance.
About 2,500 visitors will take part in Thursday's main event, 'Made in Britain'. The event will include the launch of The Changemakers, a new group of fifty entrepreneurs that are expected to revolutionise British business.
Over 25 big-name speakers will deliver speeches at the 'Glastonbury for enterprise'. Fringe events will also take place around the city, from people selling business to entrepreneurs giving speeches to school-going children.
On the September 19, 'E20' will be conducted at Chatsworth House – a summit of entrepreneurs conducted by the Duke of Devonshire, an event at which twenty big business leaders will discuss youth unemployment issues.
Will King, the founder of King of Shaves described it as the best place to be at during the month of September. The founder of the festival, Brendan Moffett explained that it was just a start-up when it started, but has expanded significantly in a short span of time. This year, the festival is being hailed as an eminent one for UK entrepreneurship.