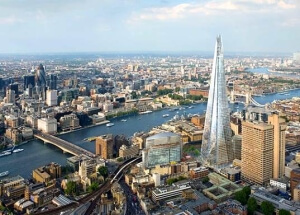 Owing to the limited high quality office space in Central London, large multinational corporations are not being offered any incentives to stay back.
Quality office space in the financial district of London took a hit as the supply is limited. Chief executive of Land Securities Rob Noel said that the office space market in London was low on supply as modern and efficient spaces were 'evaporating'.
Earlier, corporations received a rent free incentive period for about 12 months after signing a lease of five years. Owing to the lack of alternatives in the current market, office spaces may not offer these incentives any longer. Incentives offered to companies are mainly dependent on how strong the lettings market is.
The development of new office spaces is one of the main catalysts for incentives and opportunities in the office space sector and the Central London region is missing exactly that. The lack of new projects and developmental schemes has lowered the options for quality office space in the financial district.
The Canary Wharf Group and Land Securities are currently planning the Walkie Talkie, a skyscraper in the Central London region. After the completion of the project, the financial district could experience a wider range of top quality office space.
Almost 20% of the completed office space in Walkie Talkie is legally available for occupation. With a rent-free incentive for 32 months, a leading insurance company occupied two floors signing a 20 year lease and renting the office space at a price of £65/sqft.
Along with the Shard, the Walkie Talkie could spell a significant boost in high quality office space in London. The rents are expected to see positive developments, allowing more businesses to favour the skyscrapers for relocation.