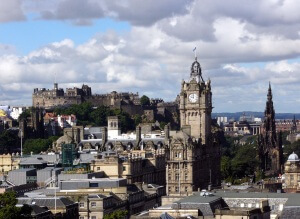 In a recent research based on top office spaces around the world, many UK cities like Aberdeen, Manchester, London, Birmingham and Edinburgh earned a spot in the top 50 office locations worldwide.
The list was topped by central Hong Kong and London West End while Birmingham managed the 42nd spot.
The ranking was finalised depending on the costs surrounding office spaces in prime locations of the city. These costs include rent, service charge and other business rates applicable on the office space.
Over 130 cities were considered for the list and six UK cities made it to the top 50.
Birmingham ranking 42nd on the global top 50, offers office spaces at £44.55/ sqft annually. Although the rental values for Birmingham office space have remained uniform in the last year, it continues to occupy its spot in the world top 50.
Birmingham's important spot in the world office space is due to a number of improvements in the city. The transport infrastructure in the city is currently being worked upon with a station at New Street, HighSpeed 2 and an extension of the Metro transport. The Birmingham Airport runway will also see an expansion, improving its global connectivity.
Despite being ranked among the best and most expensive office spaces in the world, Birmingham offers comparatively lower rents. In addition to competitive office rents, the city also offers affordable costs of living, good quality of life and a structured education and public infrastructure.
Office space in Manchester is costing approximately £46, earning the 36th rank. Aberdeen and Edinburgh were both ranked at number 39 with the annual costs of office spaces set at £44.98/ sqft. Bristol was ranked number 45 with average costs ranging around £41.98/ sqft and Glasgow scored the 48th position with £41.41/ sqft.