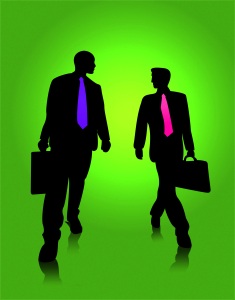 To help start-ups and entrepreneurs lock in the best deals, a former barrister has launched a free online application dedicated to negotiations.
Close My Deal was designed to help companies learn the nuances of negotiation when dealing with suppliers and investors.
Its creator is Clive Rich, whose 25-year career has seen him negotiate more than £10bn worth of deals, with Yahoo, Napster and Sony among his most famous clients.
Some of the app's features include interactive scenarios aimed at guiding entrepreneurs and helping them evaluate their negotiation skills.
These interactive scenarios include guidance on asking investors for larger sums of money while making a pitch and handling conditions levied by the investor on the deal. Depending on the answers given for the multiple choice questions, expert advice and feedback is given.
The app's 'Profiler' feature measures the personal negotiating style of each user and provides a detailed analysis. Apart from informing the user about the traits they need to strengthen or tone down, the app also helps companies figure out the weak spots of the other party and use them as an advantage.
Rich said during negotiations it is very important to be prepared and understand everyone's bargaining power. It enables negotiators to gauge the situation and steer the deal in the right direction when positions change. He added it is important to steer clear of improper behaviour or attitude when negotiating with investors as this can cause potentially important deals to fall apart.