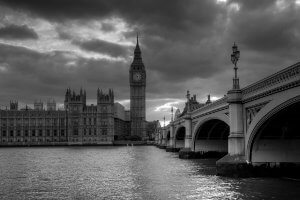 A real estate broker has claimed The London office space market is heading towards contraction as banks reduce take-up in the financial district.
Throughout Europe, banks are attempting to lower costs by making real estate savings. So with high office space rents in London aligning with the recent economic turmoil, most UK banks are shifting base to cheaper locations or cut costs.
In a recent survey by commercial real estate brokers and consultants Cushman and Wakefield, more than 100 banks and other financial companies were asked about cutting space. About a third said they were looking to cut down occupation space, with more than half of the participants hoping to sublet.
The rentals for office spaces in the financial district of the city as well as London West End have remained constant in the last year and half.
Steady at £55 per sqft, the vacancy rate in the affluent commercial locations are increasing in the past few months. In July this year, the vacancy rate increased to 7.4%, which is the highest number since 2009.
Bank of America's back-office employees in Canary Wharf are likely to be moved to Chester where the rental rates are much lower than London city. While no final decisions have been taken yet, these plans are fitting with the city-wide cost-cutting scheme.
Banks in London are hoping to save on costs and reduce jobs. Started in 2011, the scheme is aimed at saving $5 billion each year while cutting down 30,000 jobs by 2014.
Citigroup also owns a 45-floor skyscraper in Canary Wharf and has been recruiting employees in Belfast, with rental rates almost a third of those in Canary Wharf.
Credit Suisse on the other hand is planning on selling property and raising almost half a billion Swiss Francs. The length of leases for banks has also decreased drastically, from 25 down to 10-15 years.