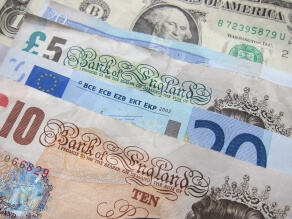 Amazon Web Services (AWS) has opened applications for its annual Start-up Challenge 2012. The Start-up Challenge is aimed at recognising innovative endeavours and entrepreneurs using the AWS cloud computing platform.
Every year finalists are categorised and chosen under four distinct sectors; business applications, gaming, consumer applications and high performance computing and big data.
The companies participating in the 2012 Global Start-up Challenge will be judged based on factors including originality, scalability, and longevity of the start-up.
Of those participating in the event, four will walk away with grand prizes of $50,000 in cash. Apart from the financial boost, the four winners will also receive $50,000 in credits from AWS, as well as support services.
Last year's winner Fantasy Shopper, a start-up based in Exeter, was the first company from outside the United States to win the prestigious award. The start-up is a social shopping site that allows its patrons to share and create their own wardrobe in unison with other online users.
AWS Vice President Adam Selipsky said he was looking forward to this year's event. The competition will conclude in San Francisco at the AWS Global Start-up Challenge to be held in January.
Pleased by the response to the competition in previous years, Selipsky said that start-ups from all corners of the globe are working towards new ideas and innovations. These developments will not only benefit the start-up, but also boost the current market and increase competition on a global platform.
Selipsky added that AWS was keen to gauge the performance of the start-ups participating this year and encouraging dynamic business through AWS cloud computing.