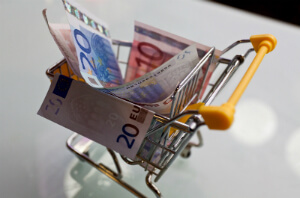 Budding businessmen and women have the opportunity to win the money that can make their startup dreams a reality through the third annual Varsity Pitch competition.
The contest is run by the National Association of College and University Entrepreneurs (NACUE), and is sponsored by Lloyds TSB and Ecoskill; a green business provider of e-learning.
It is aimed at students from universities and colleges who want to set up their own businesses, with the winning entry receiving a £10,000 prize.
Entrepreneurial students will compete in seven distinct categories. These include the Tata Blue Skies award for a disruptive business idea, the Ecoskill Green Business Award, and the Lloyds TSB Award for creative businesses.
NACUE has encouraged competitors create a 90-second video pitching their business idea, and submit it using YouTube.
Entries to the competition must be received by October 14, when seven contestants will be chosen to attend the grand final; set to be held in Central London on November 15.
These students will then pitch their business idea to a panel of judges and a live audience, with the winning competitor taking home the £10,000 grand prize.
NACUE's CEO Hushpreet Dhaliwal believes this to be a key factor in fostering the nation's next generation of successful businesses: "Celebrating the success of entrepreneurs coming out of the UK's universities and colleges is crucial to encouraging the growth of an entrepreneurial spirit.
"We're now in our third year and I'm always blown away by the sheer wealth of ideas and creativity that students and grads are bringing to life across the country."