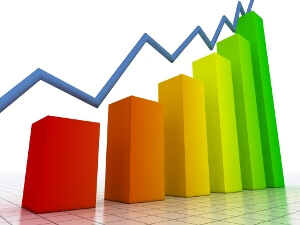 Dan Wagner, CEO of mobile finance systems company mPowa, believes small startup businesses are key to the UK making a long-term financial recovery.
This comes on the day when the Office for National Statistics has published promising growth figures. Official gross domestic product (GDP) statistics show the economy grew by 1% in the July to September period.
It is thought factors such as Olympic and Paralympic ticket sales contributed to the country coming out of a nine-month recession.
However, the economy remains turbulent and GDP levels remain relatively low. There is also some concern the upward trend may be temporary. Shadow chancellor Ed Balls is worried that "underlying growth remains weak".
He said: "A one-off boost from the Olympics is welcome. But it is no substitute for a plan to secure and sustain the strong recovery that Britain desperately needs if we are to create jobs, get the deficit down and make people better off."
Mr Wagner shares this view. He warned: "On the coalface, conditions are still fragile. There is still a reluctance to invest in startups and as a result, we could still see a long road to full recovery.
"What the business community wants to see is a package of incentives to stimulate growth and create jobs. This is what the economy needs to bring about lasting change now that the Olympic panacea is behind us."
He suggested "an active series of measures" including a capital gains tax holiday for startup investments.
It is hoped such measures could make the most out of the "wealth of ground-breaking business ideas and startups who could put the country on the map as one of the greatest players on the world stage."