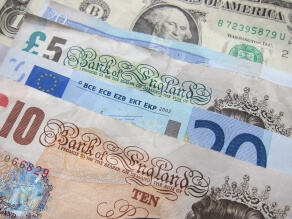 A recent study has highlighted the potential financial benefits of being self-employed.
The report, commissioned by cloud-based accountancy firm Boox, has stated 70% of self-employed workers earn above the national average wage of £26,093 a year.
The average salary of the 1000 respondents was found to be £50,820 per year.
This trend has been put down to recent increases in self-employment tax incentives and a rise in demand for freelancers.
The findings seem even more remarkable due to the fact that a quarter of the self-employed workers surveyed began their ventures after being made redundant.
Phillip Venn, Commercial Director at Boox, highlighted this as "one of the positive drivers in the stuttering economy."
He said: "This report really lays bare the remarkable changes happening in the self-employed sector. Self-employed workers now account for 12.4% of the UK workforce, a 20-year high.
"The economic climate has forced a lot of people out of work and many have used the opportunity to set up business for themselves."
It is perhaps not surprising that the report found this to be one of the hardest working sectors in the UK:
Of those surveyed, 59% claimed to regularly work at weekends and 15% say they work at least 35 weekends every year.
Some 40% of the self-employed work more than the weekly average of 41 hours. 15% work more than 51 hours a week.
A further 24% of respondents said they do not take annual leave, with 45% claiming to have checked work emails on holiday.
More than a quarter of respondents also said they intend to retire after turning 70, or never at all.