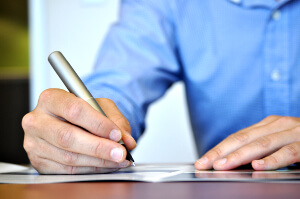 A report has shown the recent surge in UK self-employment is largely due to entrepreneurs over the age of 50.
The findings, based upon Financial Times analysis of official statistics, suggest 80% of growth in the area since 2008 is down to the increasing number of over-50s who work for themselves.
Experts suggest older workers are setting up their own businesses because they cannot find a traditional 9-to-5 job, nor can they afford to retire.
Keith Simpson, an employee at Skilled People said: "A lot of people are following the self-employed route – either willingly or just resignedly – because they don't have other options."
He continued: "They have looked around to try to get another full-time job, find they can't... [and] start looking at other options."
The Financial Times also found older workers tend to continue working, even when they reach the age at which they can draw a state pension.
Commenting on a 54% rise in the level of self-employment among over-65s since 2008, Nick Palmer, a labour market statistician at the Office for National Statistics, said:"These people have been self-employed for most of their careers, so they just don't retire."
He added: "They just carry on doing the same job they've always done."
This is reflected in the figures, which show people of retirement age and older are responsible for around a third of the growth in self-employment since 2008.