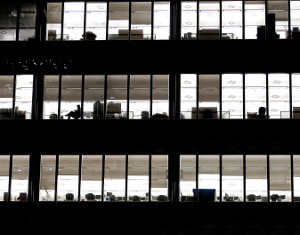 Recent research has shown a large number of employees intend to work whilst taking paid leave over the Christmas period.
The study, carried out by electronic signature specialist DocuSign, found 32% of workers will work during their Christmas holidays, even when their offices are closed.
Of the 1000 respondents, those in the West Midlands and Greater London were found to be most inclined to work during their winter break.
The research also showed employees aged 25-39 are most likely to check emails and carry out other work-related tasks over the holidays.
Of the 'Generation-Y' workers questioned, 36% said they would be working during their festive break.
Tom Gonser, Chief Strategy Officer at DocuSign, suggested this could be due to advances in business technologies that are changing how we work.
He said: "We are increasingly working away from the office and the advancement in business technology is driving this trend. It is now easier than ever for a business to continue operating with the majority of employees working remotely.
"An increasing number of tools are available to help staff work away from the office and this means that office closure does not necessarily equate to business closure."
He added: "It is therefore up to business leaders to ensure that their employees are equipped with the tools and technologies that enable them to complete tasks remotely such as complete contracts, access business documents and conduct business conference calls."