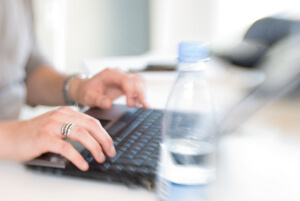 A recent survey has revealed workers' online habits and discovered they spend much of their time sifting through emails.
The research was commissioned by Varonis, a leading supplier of data governance software, and showed workers spend hours sifting through messages, ahead of other tasks.
Over three quarters of respondents receive up to 100 emails per day, with a quarter saying the number is between 100 and 500.
Some 40% of respondents also said they spend 30 minutes a day managing emails. This equates to around 120 hours (almost 5 days) every year.
This is all too much for 22% of the workers surveyed, who currently have between 1,000 and 5,000 unread emails waiting for them. 6% admitted they had abandoned their inbox altogether.
David Gibson, VP of Strategy at Varonis, said: "We see a growing trend of people struggling and in some cases even giving up on - or deleting - their entire inboxes.
"It also appears that over-stretched employees are seeking more ways to clear their heads by taking virtual coffee breaks to browse the web or social networks."
The research demonstrated this: 43% escape the deluge of electronic communication by searching the web for news, and 28% admitted to listening to music at work.
Senior employees were found to be the most prolific social networkers; over a quarter said they tweeted at work and one in three admitted to using Facebook.
Comparatively, only one in ten of their lower-ranking colleagues used Facebook in the office, and even fewer logged on to Twitter.