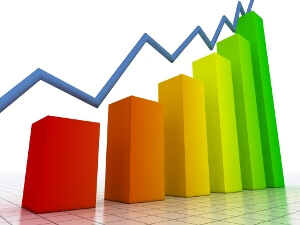 Recent research has revealed the true value of Britain's enterprising small businesses in turbulent economic times.
The 'Valuable Assets' report was commissioned by RSA, the largest commercial insurer in the UK, and it discovered SMEs are contributing over half of private sector GVA.
Individual entrepreneurs are expected to contribute around £130,000 each to the UK economy in 2012.
The report also showed that, whilst the number of large businesses has declined by 11% over the last 10 years, the number of SMEs has grown by 35%.
Private enterprises are expected to grow faster than the wider UK economy in the next few years.
However, the report also showed that around 300,000 new SMEs are needed to restore the UK economy to pre-recession levels.
It is hoped this could be catalysed by schemes such as the Chancellor's move to raise the current cap on the Annual Investment Allowance in addition to proposed increases to export finance facilities.
Tara Kneafsey, SME Director at RSA, said: "Our study shows that an 'enterprise army' will be the driving force for growth, providing a much-needed shot in the arm for the UK economy.
"Measures announced in the Autumn Statement, such as the one per cent cut in Corporation Tax, extended doubling of small business rate relief, and a new export finance facility will all help to encourage SME growth and are an important step in the right direction."