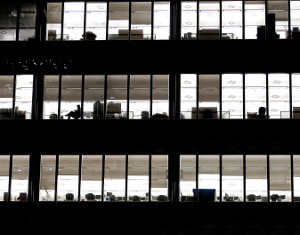 Recent research has revealed managers require their employees to increase productivity in the workplace to counteract the effects of the economic downturn.
The study, conducted by advisory firm CEB, revealed senior staff need workers to up their output by around 20%.
CEB also found only 5% of workers currently display a skill-set strong enough to be a 'high performer'.
The research claimed the nation's businesses are entering a new era when the working environment is set to change dramatically. It stated a new generation of high performers need to be discovered in the recruitment process as a result.
Conrad Schmidt, Global Research Officer at CEB, stated that as the business environment changes and employee skill-sets continue to develop, so too should recruitment methods.
He said: "The new work environment demands a fresh set of skills to ensure employees achieve peak productivity as the working landscape changes.
"The best recruiters will move away from traditional recruitment tactics in order to identify individuals with this new skill set.
"Critically, our research found that current recruitment methods mean employers are failing to recognise 65% of new high performers so, unless they adapt, they may struggle to continue successful business partnership."