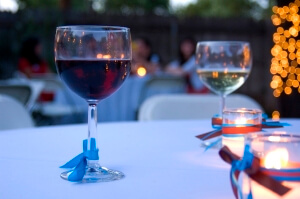 It may come as a surprise to some, but London offices are the most festive in the country according to recent research.
A study commissioned by NPW, a supplier of novelty gift items, has shown workers in the capital are the most likely to participate in an office 'Secret Santa'.
The UK-wide poll found 65% of workplaces in London will indulge in the popular Christmas tradition.
Workers in East Anglia were found to be less festive however, with only a third saying their office would take part in a gift-sharing scheme.
Tim Wright, CEO at NPW, linked the popularity of these schemes to the current economic climate.
He said: "The rising trend of Secret Santa in the workplace can be inextricably linked to our current economic climate. Thirty-eight per cent of people that we spoke to believe that gifting smaller, less expensive items will help them to save money in the recession."
The report also revealed novelty items such as whoopee cushions and a 'control your man' remote control are increasing in popularity with 66.7% of Britons saying their ideal Christmas gift is something that can raise a smile.
Mr Wright stated: "What we're seeing is a trend towards gifts which will lift the gloom on Christmas Day."