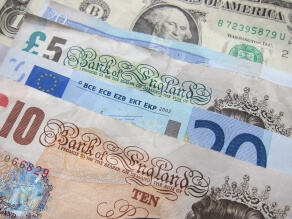 Research from Allen & Overy (A&O) has shown tribunal claims resulting from office banter going too far could cost businesses a total of £292 billion in 2013.
The law firm surveyed 1,000 workers and found 80% of respondents said they could draw a line between banter and bullying.
However the results showed otherwise, with many of the employees surveyed unable to identify potentially unlawful behaviour.
A significant number of workers think swearing and blaspheming are not unlawful. However, these could potentially lead to a discrimination claim if people use them to target race, gender, sexuality or religious beliefs.
In addition, a large proportion (78%) felt it was acceptable to send a co-worker an anonymous card and/or chocolates, but even this could lead to a harassment claim say A&O.
They warn amorous workers not to pursue colleagues who are in a relationship, or if they have previously stated they are not interested.
Karen Stewart, A&O's Employment Partner, said: "There's a fine line between friendly, acceptable banter and unlawful harassment/discrimination, but encouraging and educating workers to stay on the right side of the line is not as easy as it sounds.
"Time and time again, workers throw advice in this area into the 'political correctness' box, not appreciating the litigation risks or the impact on individuals.
"But they should do so at their peril, as an employee can be made personally liable for a discrimination claim under which compensation is unlimited."