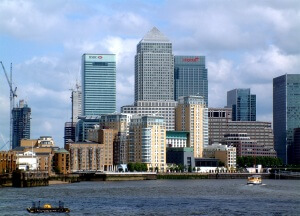 A report has revealed the staggering cost of working in the capital.
Research conducted by Santander 123 World found workers in London pay over £1,000 more per year on job-related expenses than the next highest group; workers in the East of England.
The figure is also significantly higher than the national average of £1,843 a year.
The cheapest regions in which to work were found to be the East and West Midlands. Workers here spend a yearly total of £1688 and £1668 respectively on costs related to their job.
As a nation of workers, it is thought we spend £66.9 billion a year on job-related expenses such as travel, food, childcare and clothes.
Commuting was found to be a significant expense, with workers currently spending a yearly average of £782 on public transport. This figure could well increase with the government set to raise travel prices across the country.
Drivers spend even more. The research found the average driver spends almost £1000 on fuel, parking and congestion charges every year to get into the office.
Creating a good first impression doesn't come cheap either. Workers are thought to spend £153 per annum on personal grooming and a further £83 on clothes for work.
Even paying for lunch was found to cost over £400 a year.
Finally, paying for childcare is thought to cost £3,632 every year for the one in five workers who do so.