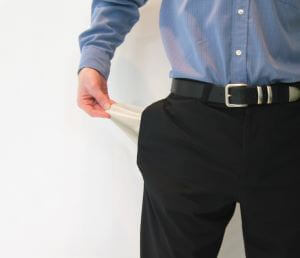 A recent poll has found 21% of workers feel their financial resources will be stretched this January.
The research, conducted by the Chartered Institute of Payroll Professionals, looked into whether workers were receiving January's pay before Christmas and the potential effects of this.
It found some 78% of the 158 respondents were getting paid prior to Christmas.
Despite some saying this would lead to a lean January, 10% said they would not be able to afford Christmas without being paid beforehand.
Mr Lindsay Melvin, Chief Executive of the CIPP, said: "With talk of Britain possibly facing a triple-dip recession, there are some businesses out there that have been fiscally conservative by not rewarding their staff with Christmas bonuses in 2012.
"Indeed being paid earlier in December would have brought some financial relief to those who are struggling in this volatile economic climate.
"It also comes as no surprise that one in 10 would have not been able to afford to celebrate the Christmas season if it were not for organisations giving staff their salaries earlier in the pay cycle."
Mr Melvin also offered advice to employees who are feeling the post-Christmas pinch.
He said: "[E]mployees have to be careful not to fall victim to the December pay stretch. The CIPP encourages workers to be conscious of their expenditure this month and budget their money for six weeks instead of four, especially since the next pay day could be as late as the end of January for some people."