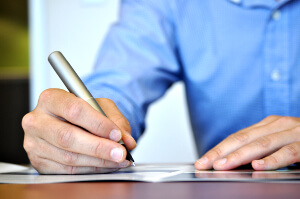 A recent poll of office workers has found many feel pressure from their employers not to leave the office at lunchtime.
A third of respondents to a survey commissioned by Alpro said they currently eat at least one meal a day at their desk.
A further 10% said they were expected to be in the office throughout the working day, including break times. One in 30 said they feared losing their job if they did not eat lunch at their desk.
The strictest employers were found to be in London, Birmingham, Glasgow and Southampton. Some 10% of the workers in these cities feared leaving the office at lunchtime would draw attention to themselves.
It is not just lunch that increasing numbers of people are eating in the office. The poll found more and more employees are taking to breakfasting in their work place.
Many are enjoying doing so. Some 60% said eating their breakfast in the office gave them more time in bed in the morning. One in ten said it allowed them to start work later.
Cereals and porridge were the most popular options for those who enjoy their first meal of the day in the office, with one in twenty managing to make a fry up at their workplace.
A spokesperson for Alpro said: "This study shows that time-pressed workers now often have no choice but to eat many of their meals at their desk."