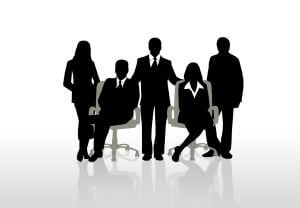 A survey has found people find the most enjoyable part of a job to be developing good working relationships with colleagues.
The poll of 1,400 employees, carried out by the Samaritans and insurance firm Simplyhealth, discovered 42% of workers find building relationships makes them feel good at work.
This is significantly higher than the 14% of people who said hitting their targets was a key factor behind them enjoying their job.
Enjoying a good work/life balance was the next most common answer, with 40% citing this as something they enjoyed about work.
This was followed by being praised by colleagues (26%), and earning the boss' trust (16%). 4% of respondents felt days out of the office were an enjoyable part of their working life.
Mark Day, a spokesman for Simplyhealth said: "Positive working relationships and feeling good while at work are really important when looking at overall employee health and wellbeing.
"Organisations with healthy, happy employees can find they see improvements in productivity and results."
Samaritans' Director for Fundraising and Communications Rachel Kirby Rideradded: "The survey results demonstrate how looking out for each other's wellbeing and having a good work / life balance is essential."