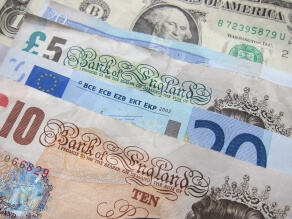 Business Secretary Vince Cable is expected to underline the importance of allowing small businesses to access credit through the Funding for Lending Scheme (FLS) today.
It is felt the FLS, launched in August, has bolstered the housing market but has largely not benefited small businesses.
Mr Cable is expected to say the scheme, backed by the Bank of England, has indeed encouraged banks to lend.
However, he will warn that evidence gathered by the Bank itself shows credit conditions are worse for SMEs than for large organizations and people wanting a mortgage.
He will say: "There has been a remorseless decline in lending to SMEs - by £7.8 billion over the last 18 months with no sign of a turning point."
He is also expected to suggest mortgages and lending to large businesses are viewed as safer options than lending to small businesses. "This is no bad thing, but it does put SMEs at something of a disadvantage. Boosting lending to them needs a more specific focus."
The Business secretary will say of the FLS: "[it is] a useful scheme - but we need targeted support specifically for SMEs."
He will add: "In the short term, I'm interested to explore whether the Bank's criteria are wide enough, and I'm asking them for their thoughts on how we ensure that FLS reaches businesses that need it most, because we must end this credit bottleneck as a matter of urgency.
"The alternatives - flooding the markets with the sort of cheap funding that creates asset bubbles, or else starving SMEs altogether - are not acceptable, sustainable or viable. I long for the day when a small business owner doesn't cite access to finance asthe biggest problem out there."