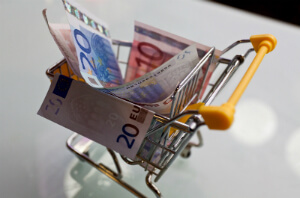 The Start-Up Loans Scheme recently funded its thousandth entrepreneur.
After a slow start, the initiative - launched last year to help fund and educate the next generation of startups - has gathered momentum in recent months. The number of applicants in January (8,300) was more than double the 3,000 in December.
The 1,000th entrepreneur to receive funding was Charles De-Souza from the DTMI Group. He was loaned £1,500 to help him, along with three partners, organise a youth arts festival in London this summer.
The scheme has also helped startups in many sectors including fitness, e-commerce, digital media, food, fashion and music.
James Caan, Chairman of Start-Up Loans said:"I am thrilled to see the momentum we have gained and that hundreds of young people every week look to start their own business.
"In the beginning, we started 500 businesses in five months. We have now achieved 500 businesses in five weeks. This goes to show that people across the country have the passion to be entrepreneurs, but just need a helping hand and that's what Start-Up Loans is all about.
He added: "The fact these young people are creating employment brings me enormous satisfaction. If each of the businesses we start creates two or three jobs that will be a hundred thousand jobs created by this initiative alone.
"We still have big challenges ahead. We have to raise awareness of Start-Up Loans throughout all of England so every young person knows about this programme. We have to make sure every young person realises the help and support we offer means they can turn their ideas into an income."