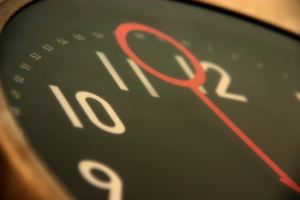 A recent survey has found employees think flexible working will become increasingly ubiquitous in years to come.
HR recruitment firm Ortus found 51% of the 450 workers it surveyed feel flexible working is on the rise because it can provide a boost to productivity.
Only 12% believe it is adopted to help employees manage their working hours.
However, when asked what is the most desirable thing about a job, only 12% of respondents said flexible working. This was some way behind the 40% of people who responded by saying 25 days of annual leave was what they wanted most.
In fact a higher proportion of employees cited company pension schemes (29%), annual bonus schemes (24%), smartphones (18%) and insurance (16%) as more desirable 'perks of the job'.
Employees also felt flexible working was likely to be adopted for 'business reasons' rather than the benefits it could bring to them as workers.
Stephen Menko, UK Director at Ortus, said: "These findings suggest HR professionals have their work cut out for them in convincing staff of the relative merits of flexible working. The business case is obvious as it allows for efficiency savings on office costs and greater output.
"However, the benefit to the individual of a better work-life balance and less time and money spent commuting are, perhaps surprisingly, ranked low, and maybe HR needs to convey this cost-effective benefit in a more compelling way."
"Widespread flexible working could be a seismic shift in the way work is conducted and it is that rare beast - a change that benefits everyone. Staff just need to be convinced of this point, or at least have it raised on their radar as a benefit they can request."