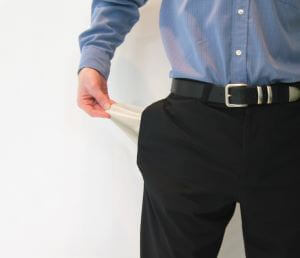 The Federation of Small Businesses (FSB) has called upon energy regulator Ofgem to offer small businesses protection from rising energy costs.
This comes as measures to protect households from increasingly costly energy bills are announced today
Ofgem plans to make energy companies review their price plans and cut the number of tariffs they offer.
Providers must also make customers aware of the cheapest prices available, even if it is with another company. Fines will be issued in cases where energy companies are adjudged to have not acted fairly
The FSB argue small businesses should be offered similar protection. They say SMEs are particularly vulnerable to rising costs due to 'rollover' contracts, which tie them to an unfairly high tariff.
They found around 25% of businesses had been unknowingly 'rolled over'. Some 82% of the SMEs surveyed said they would be in favour of abolishing rollovers.
"Small businesses are important energy consumers and so should be offered the same protection from suppliers as domestic customers are receiving," said John Allan, the Chairman of FSB in Merseyside, West Cheshire and Wigan.
"When we talk about small business finance mounting overheads, such as energy costs, are often overlooked but keeping costs down is central to maintaining a healthy cash flow.
"It is essential that businesses can proactively control these costs by switching suppliers to better deals, but certain practices, particularly imposing rollover contracts, leave them with inflated bills and little room to do anything about them.
"The best advice for small business owners is always to shop around for a better deal, but Ofgem has to put in place the same protective...measures as for domestic customers to allow them to shop around the energy market."