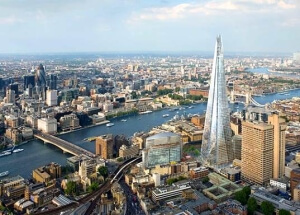 Increasing rents, a lack of space, and the high cost of buying and managing property are forcing businesses in the capital to consider an office move; according to a recent report.
The report, carried out by OnePoll on behalf of Capital Capture, found 63% of the London-based businesses surveyed were contemplating moving premises.
More than half of these firms cited the high cost of their current property as a motivating factor. Over half the businesses surveyed from the IT, finance, legal and insurance sectors said they had seen rents increase in the previous two years.
A further 13% of the businesses said they were considering moving in order to bring together smaller offices, whilst 10% said they were now simply too big for their current premises.
The report also found a minority of businesses utilise space saving-measures such as digital mailrooms. Some 30% of respondents were aware they were storing too many documents in their office.
Using space efficiently was found to be a growing priority however. When asked how they could improve, businesses were found to be considering implementing digital mailrooms and other methods of document management (34%); increased home-working (30%); sharing documents across a range of sites (28%) and centralising document storage (23%).
Mark Kirpalani, MD at Capital Capture, said: "Technology offers distinct advantages for the many document-intensive businesses in London that are facing relentless increases in operational costs.
"Specifically, replacing manual processes with business-oriented capture solutions will aid compliance, enable growth without increasing fixed costs, ensure disaster recovery and open up important opportunities such as the chance to increase staff productivity and cleanse historical records."