Increasing numbers of small companies are following the lead of multinationals such as Google, McDonalds and Coca-Cola by 'branding' their office space.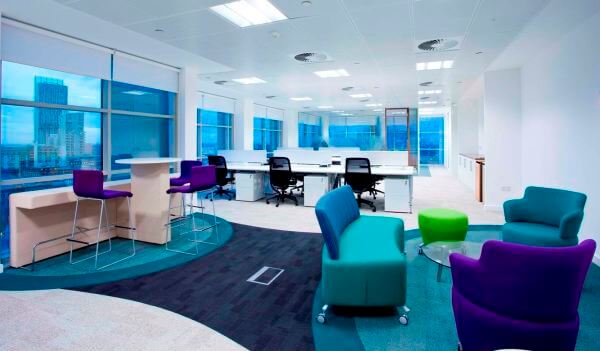 I spoke to Ann Clarke from Claremont Group Interiors to learn a little more about this trend. Claremont is the largest interior design and fit out business outside of London and works with clients to solver their property problems; an ever increasing part of which is "brand expression".
The Definition
So, what exactly is office branding? Put simply it's the act of designing your workspace to align with your company image and corporate values.
Why is it on the rise?
So, what is behind the recent rise of the branded office? It's partly due to the nature of the modern world – one in which "we're much more brand aware" says Ann.
The economic downturn is one catalyst for a heightened focus on office branding as companies have to work harder to differentiate themselves.
"Now everyone has to work really hard to win business, whoever you are, and an on-brand working environment can create real stand out. Workplace branding can improve the quality of workspaces and help employees' better represent the brand."
With the cost of recruiting and training staff a big source of expenditure for most businesses it's interesting to discover the internal value of workplace branding too. Ann says: "Your workplace can be a key driver in attracting and retaining the best staff too. It's really about how does your office environment make your people feel…it's more about values, vision and behaviours and finding ways to encapsulate and reflect your company culture."
Case Study: John West
For an example of office branding at its very best, look no further than John West's Liverpool HQ.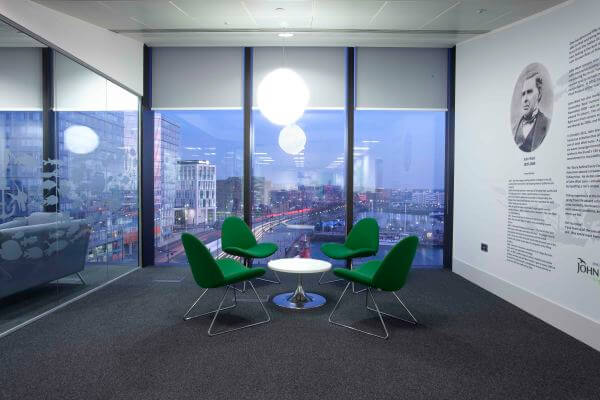 Aquatic themes are brought to the fore in colour schemes and a fish print on glass surfaces.
Claremont has also anchored the office round a stylish test kitchen, making a strong connection with John West's core business.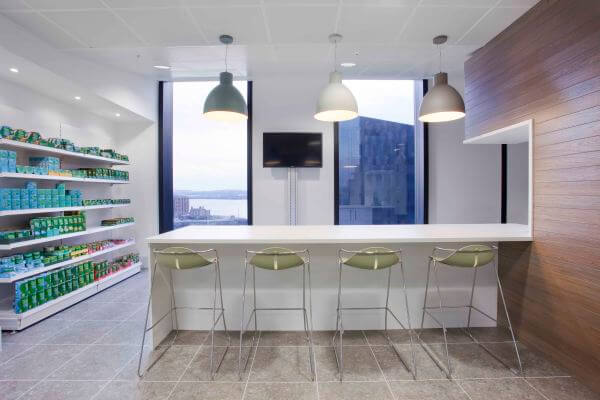 As Ann says, "it's a less obvious expression of brand and culture, but a highly effective one!"
Passionate about interiors and their impact on business performance, Ann Clarke is Claremont Group Interiors' joint managing director and has been instrumental in the development of Claremont's design and workplace consultancy services. Ann continues to be involved in project delivery and works as design director across the business.