So, you've decided to brand your office space and you're going to do it yourself. Peter Ames, having spoken to Ann Clarke from Claremont Group Interiors, looks at how best to go about it in the final instalment of our office branding series.
1. Ask everyone
A company's brand is more than just its logo or a mission statement – it's your people too. Claremont talks to different stakeholders, from directors to department heads and reception staff when it's designing a space to understand what their needs are and how they work. If you were to follow suit you could get a fully-rounded view of how everyone sees your organisation. You can embrace those views and needs in the design process. This is what Claremont do when they're designing an office for a company such as Maxim Integrated...
2. Look at your website, and particularly your job listings
A bit of real insider advice here, one of the things Claremont look to when it's trying to define a company's 'brand' is the way it describes itself in job adverts. So if you're struggling for ideas, look no further than your own careers site.
3. Make the most of your location
Your office's location can be a great source of design inspiration. When we were sprucing up the new Genie offices we took inspiration from our Cambridge location and came up with this mural.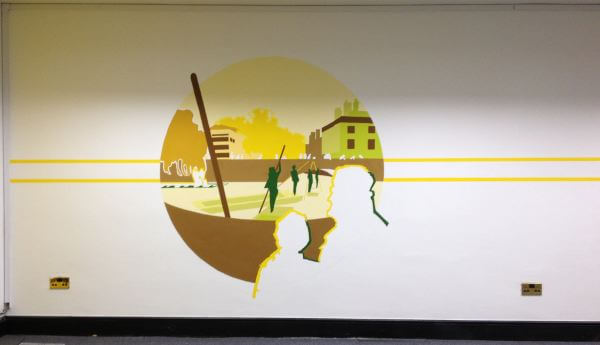 It was designed to be the view you could see if the wall wasn't there and has proven to be a real head turner when people have popped in.
4. Take a different approach to client and staff spaces
Use your brand wisely. In client and reception spaces you might want your brand to really shine and take centre stage, but in your core workspace your needs are different. Ann says staff spaces should be "more subtle, more about values and vision and behaviours. Your employees don't want to be bombarded with corporate messaging, instead they need a comfortable space which supports the way they work."
5. Put your product at the centre
If you're a company with a great product, then think about how you can bring this to the fore in your office design. For example John West's Liverpool HQ has its testing kitchen as a central hub. What better way for a food company to demonstrate what it's all about?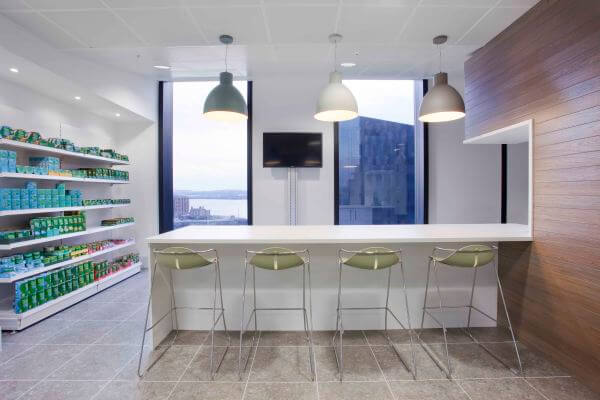 6. Set aside some break-out space
Breakout spaces are hugely popular, giving staff a chance to escape the pressures of the desk and get chatting to each other in a space where they can unwind. At Genie HQ the break out area in our new office has been a real hit, particularly the much-loved table football table.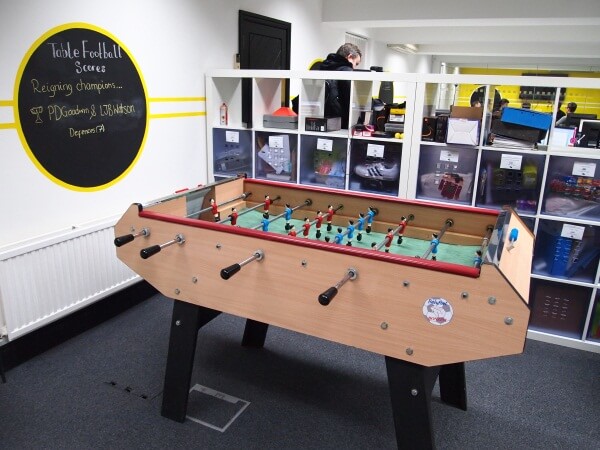 Similarly, Claremont created the 'Village Green' at BDO's Manchester home. It's a collaborative working and breakout space that's fast becoming the most popular part of the office.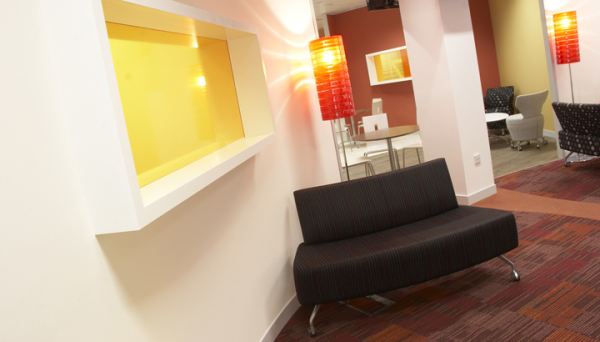 7. Use it as a chance to think about how you work as a company
A good office environment should support how work is done. If you do lots of project work then you might benefit from spaces that support collaboration and team work. Perhaps you're keen to go open plan to aid communication and maximise space? Or you need more private spaces for confidential work? By taking the time to consider your working processes you'll create a space that really works for you and your brand.
8. Don't get too flashy
Never go for style over substance. One great piece of advice from Ann was to make the space look sufficiently "contemporary and professional but not too glitzy, as if the shareholder's money is being frittered away". It's important to get the balance right.
9. Get everyone involved
Encourage all your staff to get involved when you're decorating and furnishing. When we were readying the new Genie HQ everyone mucked in with painting, assembling furniture – even fetching a new table football table. It just makes the office feel that bit more like home when you're done. Take a look at how much fun this lot are having...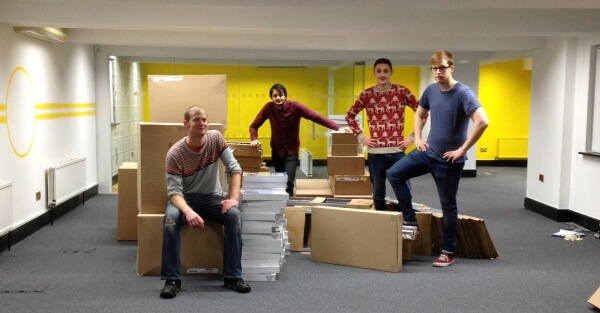 10. Make the most of it
When you've got a space you're really proud of; use it! Organise client events so they can be suitably impressed (don't even think about having meetings in a local café!), hold lunch activities in any communal spaces and really embrace it.
Passionate about interiors and their impact on business performance, Ann Clarke is Claremont Group Interiors' joint managing director and has been instrumental in the development of Claremont's design and workplace consultancy services. Ann continues to be involved in project delivery and works as design director across the business.