Wikijob's offices are little more than a hop, skip and a jump from Clerkenwell's historic St. John's Gate. Located at 6-8 St. John's Square, these shared offices represent a great way to get value for money space right in the heart of the capital.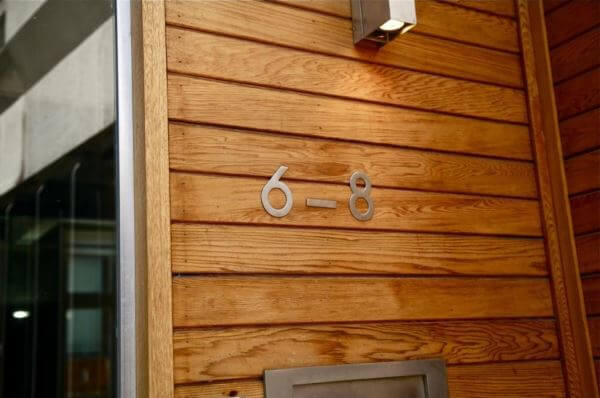 What it's all about
Wikijob is a Farringdon-based web startup that focuses on recruitment. It worked its way up through local coworking schemes, before taking up residence at St. John's Square. Edward Mellet, a director at Wiki, told me a little bit about the place.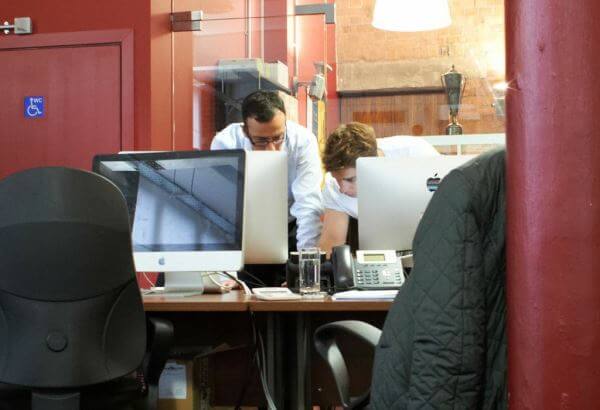 The guys at Wikijob bought the property with a view to renting out spare desks, inspired by their experiences at places such as Lemon Studios; a local coworking hub that has subsequently closed. St. John's Square became one of only a few desk-sharing schemes in the area and was a huge success. The first year, Edward tells me, was a challenge – keeping on top of the big things such as broadband and (arguably) more minor things (e.g. coffee levels).
But the Wikijob team learned on the job very quickly. The office is now a smoothly run operation that boasts a burgeoning community of different businesses and it's been full pretty much from day one! Things have now changed in Clerkenwell, which now rivals Soho when it comes to its startup population. Increasing numbers of co-working hubs have recently popped up, but 6-8 St. John's Square remains one of the oldest and indeed the best, offering years of experience and a great working environment.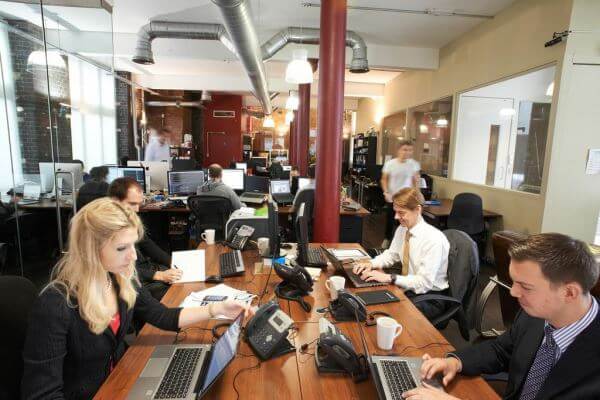 Edward has recently signed a lease for the basement level of the building, which will add 36 more desks. These have already been snapped up; such is the demand for quality, affordable space in central London.
What do you get?
Desks are available in the upstairs, ground level office for £425 per month. The space has full air-conditioning and climate control, along with a regular cleaning service. You'll have 24-hour access to:
A desk, a chair and a pedestal
Meeting rooms
Toilets and showers
Superfast internet

A chill out area and the staff kitchen (complete with free sweets and fruit)
Three great reasons to share with Wikijob
It's a great location, in one of the most attractive corners of the capital, just a stone's throw away from Old Street (which is great for a post-work pint) and transport hubs such as Kings Cross Station.
Variety really is the spice of life and you'll be sharing the space with many other startups of all shapes and sizes.
It's one of the most impressive offices we list on Office Genie, boasting high ceilings, exposed brickwork and dark wood floors.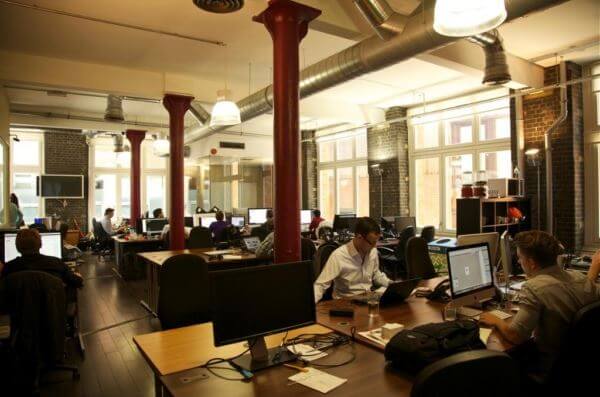 You can enquire about 6-8 St. John's Square here. Alternatively you can call 07818401787 and say you saw it on Office Genie.