The capital is a hugely attractive prospect when you're looking to find somewhere to base your business. However one issue always looms large when you're looking for office space in London: the prices. With this in mind, we've come up with our top alternatives; compact cities that keep you within an hour of the capital.
Brighton
A desk in a Brighton serviced office is on average £300 a month cheaper than London.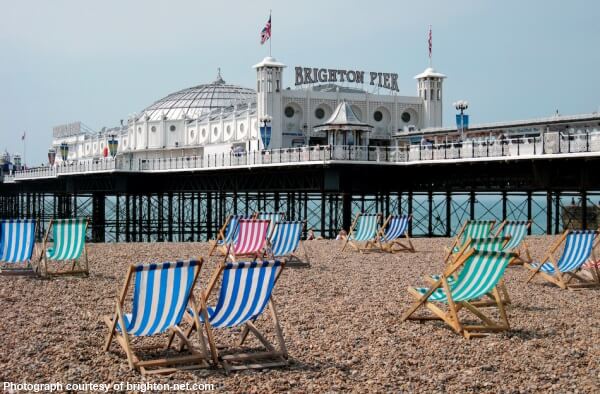 Think of Brighton as Soho-by-the-sea. It's quirky, it's creative and it's a brilliant alternative to the capital. The area's alternative vibe, along with hugely valuable resources such as the Sussex Innovation Centre, has attracted a great number of startups, particularly in the digital/creative sectors.
Many businesses choose to base themselves within touching distance of the seafront. In doing so they underline Brighton's trump card; the unique combination of a by-the-sea lifestyle and easy access to the hustle and bustle of the capital.
Milton Keynes
A desk in a Milton Keynes serviced office is on average £260 a month cheaper than London.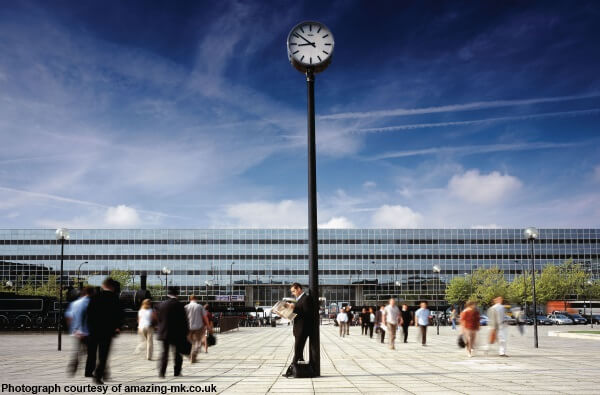 Stereotypes of roundabouts and concrete cows are giving way to green space, galleries, theatres and much more in one of the UK's real growth spots. Milton Keynes is also brilliantly positioned: London is within easy reach, whilst its central location means that the Midlands, the North, and the South West are also easily accessible by road and rail.
In addition to reasonable prices Milton Keynes is worth considering because of the amount of office space you'll have at your fingertips. With over 1,500 desks available to rent in serviced offices on Office Genie, the town offers more space than anywhere else on this list.
St Albans
A desk in a St Albans serviced office is on average £270 a month cheaper than London.
A mere 22 minute train ride will take you from St Albans into the heart of London; it's by far the closest option on this list. Despite its proximity to the capital, this verdant Hertfordshire city retains an identity all of its own. It's a real hotbed for startups, with 87% of local companies 'microbusinesses' made up of 10 people or fewer. Make no mistake, St Albans also knows how to attract the big names: Deloitte and Aon Hewitt to name but two.
Much like Milton Keynes office space is abundant, with serviced office providers taking advantage of St Albans' superb location. For the smallest place on this list, it really punches above its weight with almost 1,500 serviced desks available.
Oxford
A desk in an Oxford serviced office is on average £280 a month cheaper than London.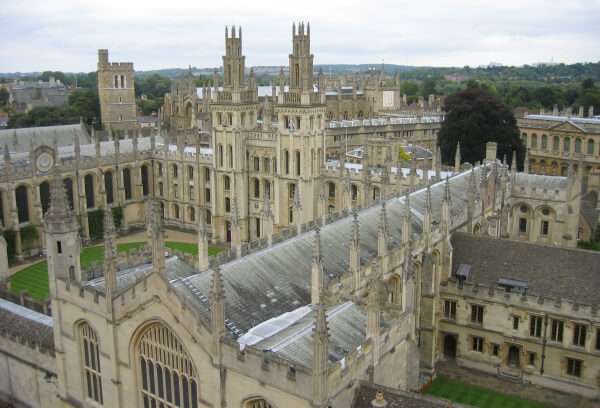 Amongst the iconic spires of Oxford lies a top business environment and a world-class talent pool of elite graduates. It's an exciting city, with a dynamism that belies its compact size. Cosmopolitan, lively and historic, Oxford has echoes of a scaled-down London.
As well as the ancient centre, other popular business locations include the business and science parks. The former, a sprawling site to the south of the city, boasts excellent transport links and big names such as BT and Oxfam. The latter is a joint venture between several Oxford University colleges and is one of the country's most attractive destinations for businesses in the science and tech fields.
Cambridge
A desk in a Cambridge serviced office is on average £175 a month cheaper than London.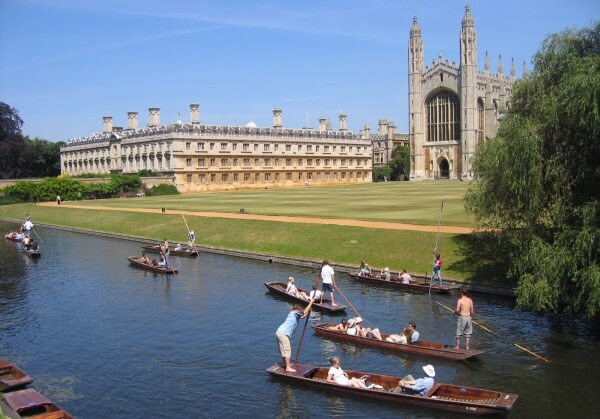 Of course, you can't mention Oxford without mentioning its smaller (but arguably more innovative) brother. The level of talent available in the area, combined with proximity to the capital, has attracted global giants such as Microsoft and Spotify.
Blossoming alongside you'll find a burgeoning digital startup culture, in this region dubbed 'Silicon Fen'. It's easy to see why: numerous incubator schemes provide the support new businesses need, whilst the city also boasts the oldest and most esteemed science park in the country. All this means Cambridge is very much our choice (in fact we're based here ourselves) of all these options.