Here at Office Genie we are often asked one particular question by our audience of enterprising office owners. People want to know just how much to charge for desks in a shared office. Fear not, we're here to help with this potentially rather tricky issue.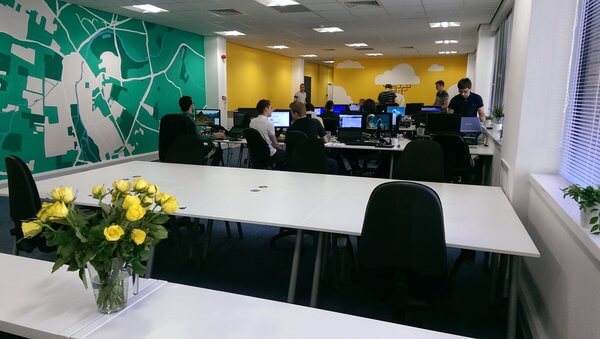 Actually, we can't really say; there simply is no right or wrong answer. What you'll find below, however, are a few words of advice and helpful techniques to help you price up your shared desks.
1 - The full-breakdown approach
This is the strategy to take if you want to get the most accurate figure for your desk rentals: Simply work out how much you spend on rent, rates and utilities (things such as broadband, gas, electricity, even cleaning) and divide this by the total number of desks in your office. For example:
If you pay £4,000 in rent a month for an office with 25 desks, each desk is worth £140
If you pay £1,250 in business rates a month for the office, each desk (with rent and rates) is worth £190
On top of this if you're paying £200 a month on utilities, each desk, with all rent, rates and office utilities, is worth £198.
So, if there are five spare desks in the office, using this approach, they could be worth around £1,000 a month. You're sitting on a positive goldmine!
Of course you could go even more granular and consider the price-per-head of coffee, paper and all sorts of things you think deskers may use (although this is probably fairly minimal).
2 – The nosy-neighbour approach
Another way is to look at the other shared offices in your local area and use this as a guide to help you decide your own costings. Although we don't advocate starting a price war, of course!
To get you started here are our shared office and deskspace listings in Soho, Clerkenwell, Shoreditch and Southwark (generally the most popular areas for shared spaces). Have a snoop at what these guys are charging, see what they offer and use this as a base!
3 – The hit-and-hope approach
Finally, the easiest approach is to simply put your finger in the air and produce an (ideally-educated) figure. Most people wanting to rent deskspace have a rough idea of what their space is worth, so it may well be easiest just to go for what you think is best.
To let you in on a secret, here at Genie we take a similar approach and it's not gone too badly so far!
So now you know how to work out the prices, what are you waiting for? Get renting those desks (after you've checked permissions with your landlord). Finally, good luck of course!