Black Friday hit the headlines last year when fights broke out in stores. But what of people's online habits? With more and more Black Friday deals available on the web, and increasing numbers of workers required to spend all day online, the opportunities for a bit of sneaky sale shopping are abundant.
We asked 1,204 people of working age whether or not they would shop online sales during work hours. We found almost 60% (57%) of respondents said they would do so. What's more, we found some 7% of people would be willing to miss work altogether to secure themselves a bargain!
Young workers easily distracted
The prospect of an online sale is clearly too much to bear for internet-savvy youngsters. Some 69% of workers aged 18-24 said they would search for web deals while at work; the highest level of any age category.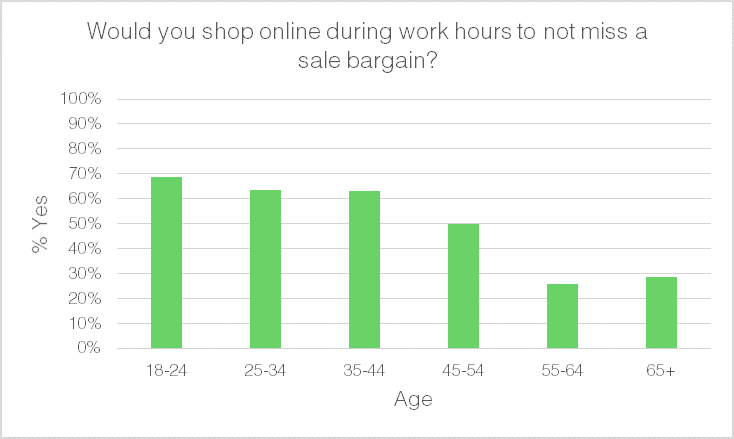 Scottish workers shun sales
Respondents in Scotland were least likely to be distracted by deals; only 47% of those surveyed said they would sale shop online at work. On the other hand, workers in Wales and Northern Ireland were found to be most easily led astray. Respectively, 70% and 69% of respondents in these regions said they would consider looking for web bargains when they should be working hard.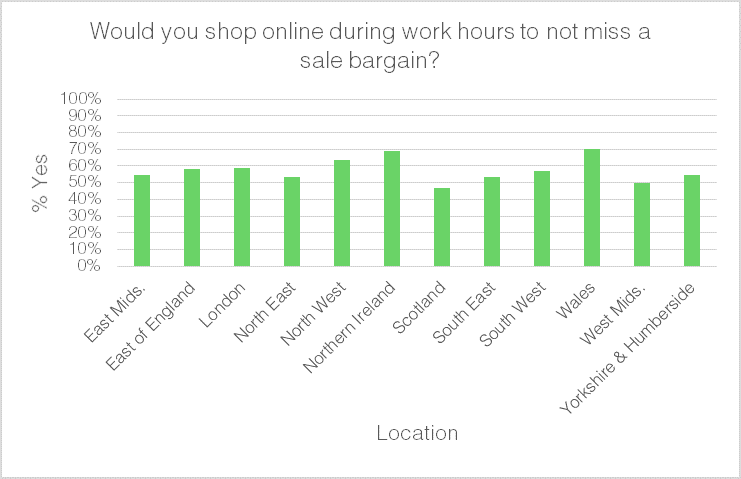 A Black Friday warning
Of the 1,204 respondents, 34% intended to hit online sales this Black Friday. Particularly of note was the fact a whopping 68% of these would be happy to do so while working; a figure that's well above the average rate.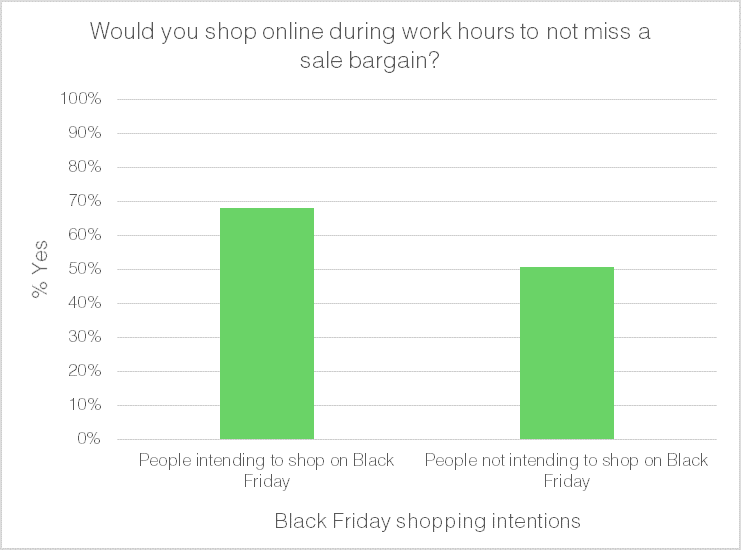 Home workers are hard workers
There are many who unfairly stereotype home workers as somewhat workshy, but they proved more dedicated than their office-based colleagues. Only 58% of people who work from home said they would sale shop online when they should be working, this is compared to 60% of office workers.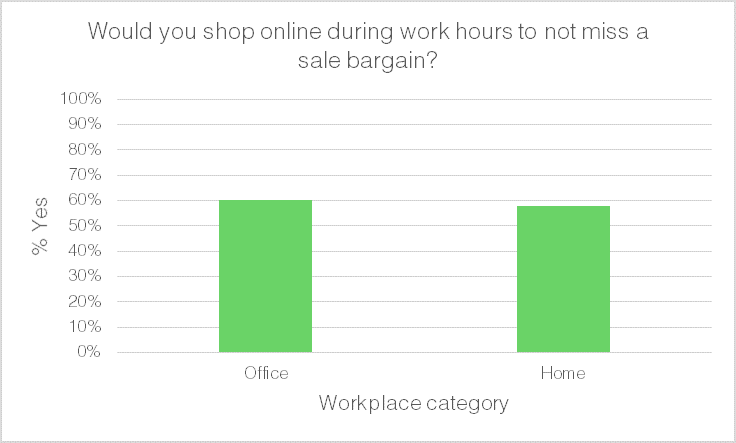 (Respondents: 1051)
Total respondents: 1204