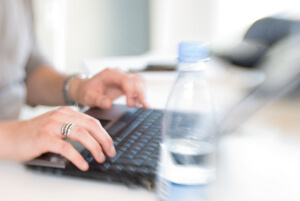 A media storm was whipped up last week, as the European Court of Human Rights ruled an employer was within their rights to read the private messages of an employee.
To go alongside this, Office Genie has been looking into privacy in the workplace. Our recent survey of 1,204 working-age people found some 61% did not know if their web history at work was being tracked; potentially putting themselves at risk of a similar situation to the one reported last week.
However the research also showed that, of the people who knew they were being watched, the vast majority thought bosses were within their rights to do so. Some 70% of those in this category agreed employers should be allowed to snoop on the online habits of staff.
This could be a case of "nothing to hide, nothing to fear" or simply employees growing inherently more cautious. However it is a marked difference from the responses of those unaware of their employers watching them: Only 27% of these respondents thought their bosses should be allowed to spy on their web history in the workplace.
Peter Ames, head of strategy at OfficeGenie.co.uk, has the following advice: "It's easy to see why people already being monitored wouldn't mind - they're probably already being cautious. People who know they're being watched significantly change their behaviour.
"But a string of studies have shown heavily monitored workers suffer more from stress-related illnesses in the workplace, while the practice itself can have a serious negative effect on staff morale.
"There's actually a strong case for allowing staff the occasional dalliance to improve trust; and in doing so their overall performance. Research in 2011* showed a bit of surfing can refresh workers and in fact increased productivity.
"Whatever you do make sure it is communicated to staff, there's nothing worse than employees thinking their boss is out to get them."
* "Impact of Cyberloafing on Psychological Engagement," by Don J.Q. Chen and Vivien K.G Lim
Full results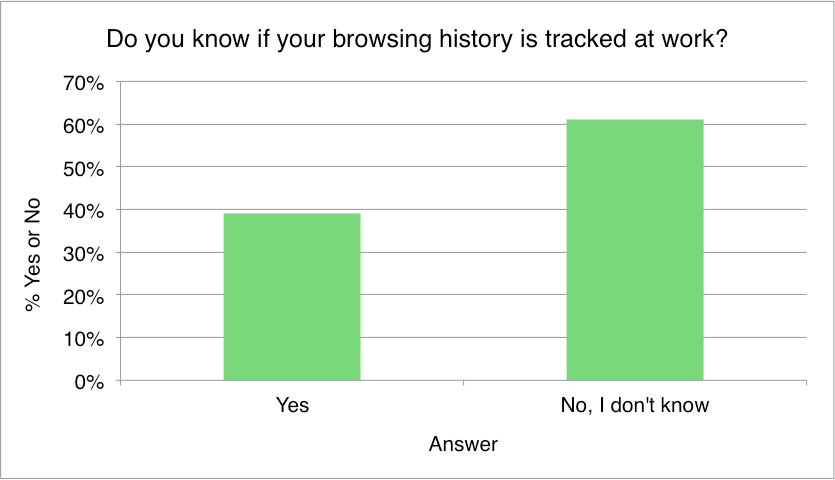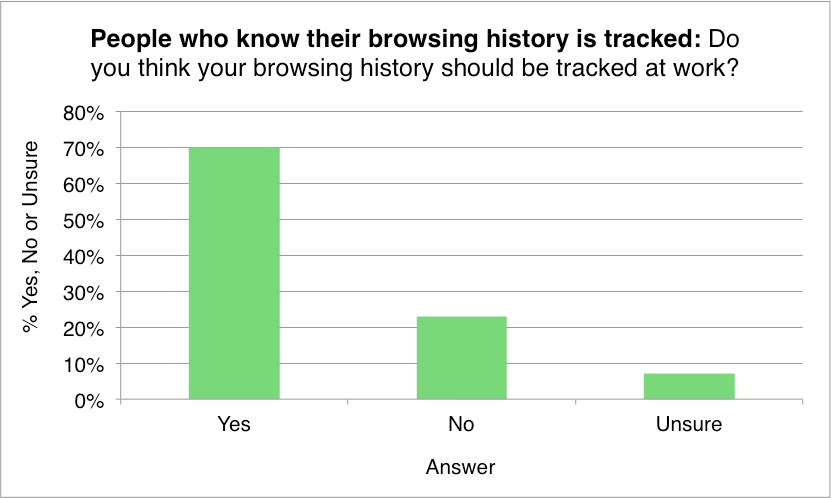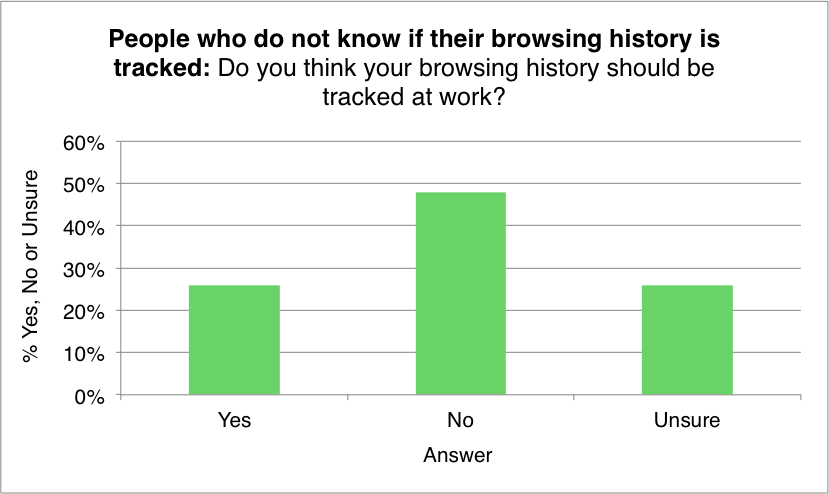 1,204 people from across the UK were surveyed.