Office Genie research into employee habits has found online distractions cost UK businesses around £88 billion a year in lost working hours.
The survey of 1,156 UK workers found, on average, people waste 48 minutes a day. This translates to around £10.80 a day, £54 a week or £2,808 a year per person – and billions across the working population as a whole.
Young workers most distracted
People aged 16-24 were found to waste most time in the workplace: On average they spend one hour and two minutes each day on websites unrelated to work.
At the other end of the scale, respondents aged 55-64 were the most honest with their time. On average workers in this age bracket spend a mere 27 minutes each day online for personal use.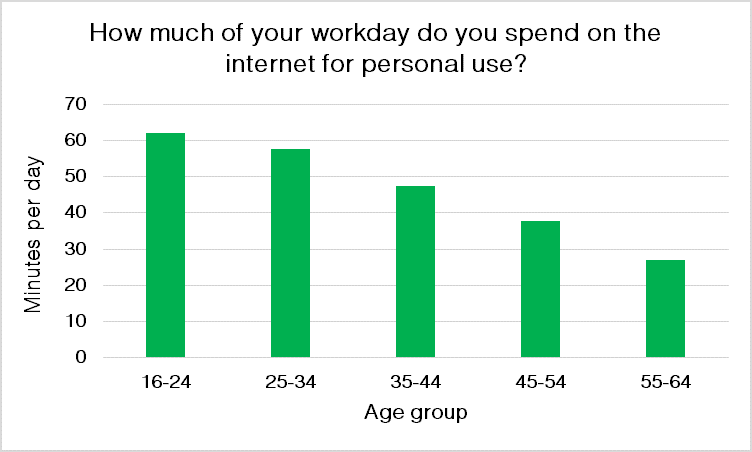 Further to this, people who work from home were found to waste twice as much time online (one hour and 12 minutes) as their office based colleagues (34 minutes).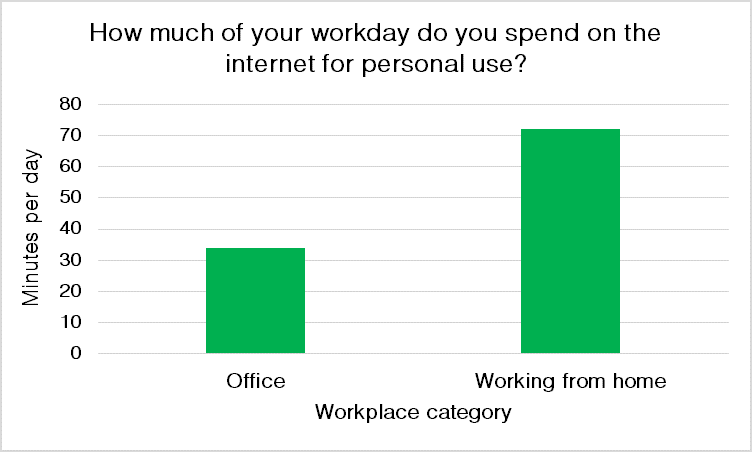 Social and shopping top diversions
Social media was found to be the top distraction, with some 43% of respondents admitting to browsing social networks at work.
This was closely followed by online shopping, with 39% admitting to visiting these sites at work. News sites, with 34% visiting them during the working day, rounded off the top distractions.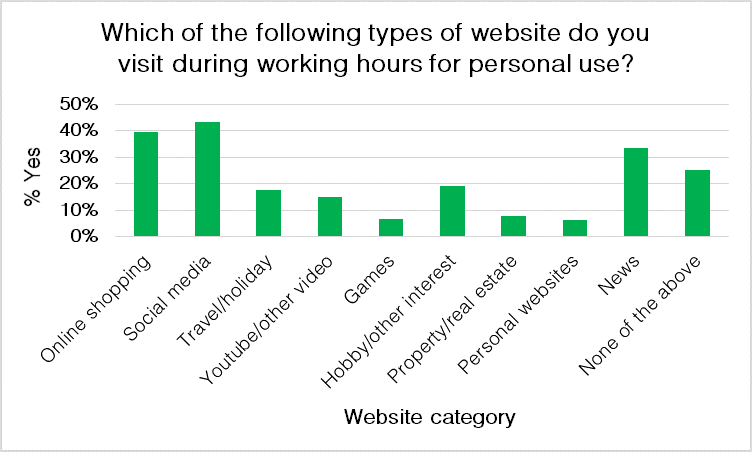 Peter Ames, Head of Strategy at OfficeGenie.co.uk, said: "People may think a quick diversion every now and then can't hurt, but when you look at the nation as a whole serious amounts of time, and effectively money, are being wasted every year.
"However, introducing draconian measures to prevent this, such as checking employee browsing history, are only going to breed a culture of mistrust. This is something no employer wants.
"We'd advise bosses to communicate internet usage policies to all employees, and be flexible with working hours, allowing staff to make up for time lost if they need to use the web for personal tasks."