Futureboard describes itself as a "super friendly small business" and that's exactly what I found. I headed down to fashionable Farringdon to discuss the shared office experience with the graduate recruitment agency's Managing Director Katherine Travell. The office is just a short walk from the station, and there's space for you to join them!
It's no secret that London has a variety of coworking possibilities. As Katherine points out, what's impressive about Futureboard is the fact it's a small business offering a high-spec, client-friendly option. Upon entering the building, you're met with a smiling receptionist-come-security-guard which makes for a great first impression, and the professional feel doesn't stop there.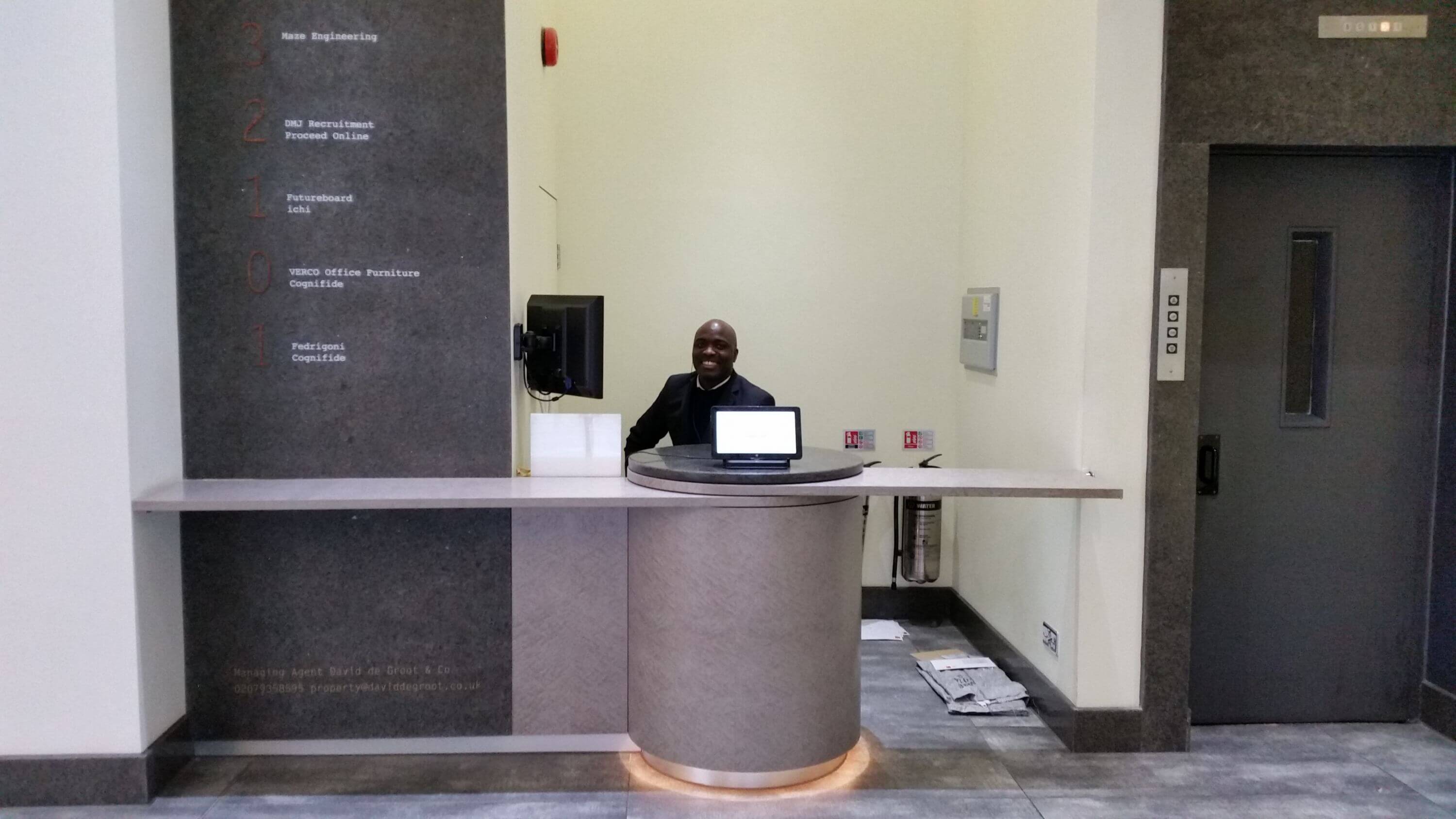 What's it like?
A swanky black and chrome lift takes you up to the office which is bright, spacious, and stylish. Splashes of colour and the odd quirky item (crow bookends, for example) add a bit of fun.
The meeting room is a good size and overlooks the busy street below, the breakout spaces are large and comfortable, and the kitchen has a brilliant coffee machine - an important asset to any workplace!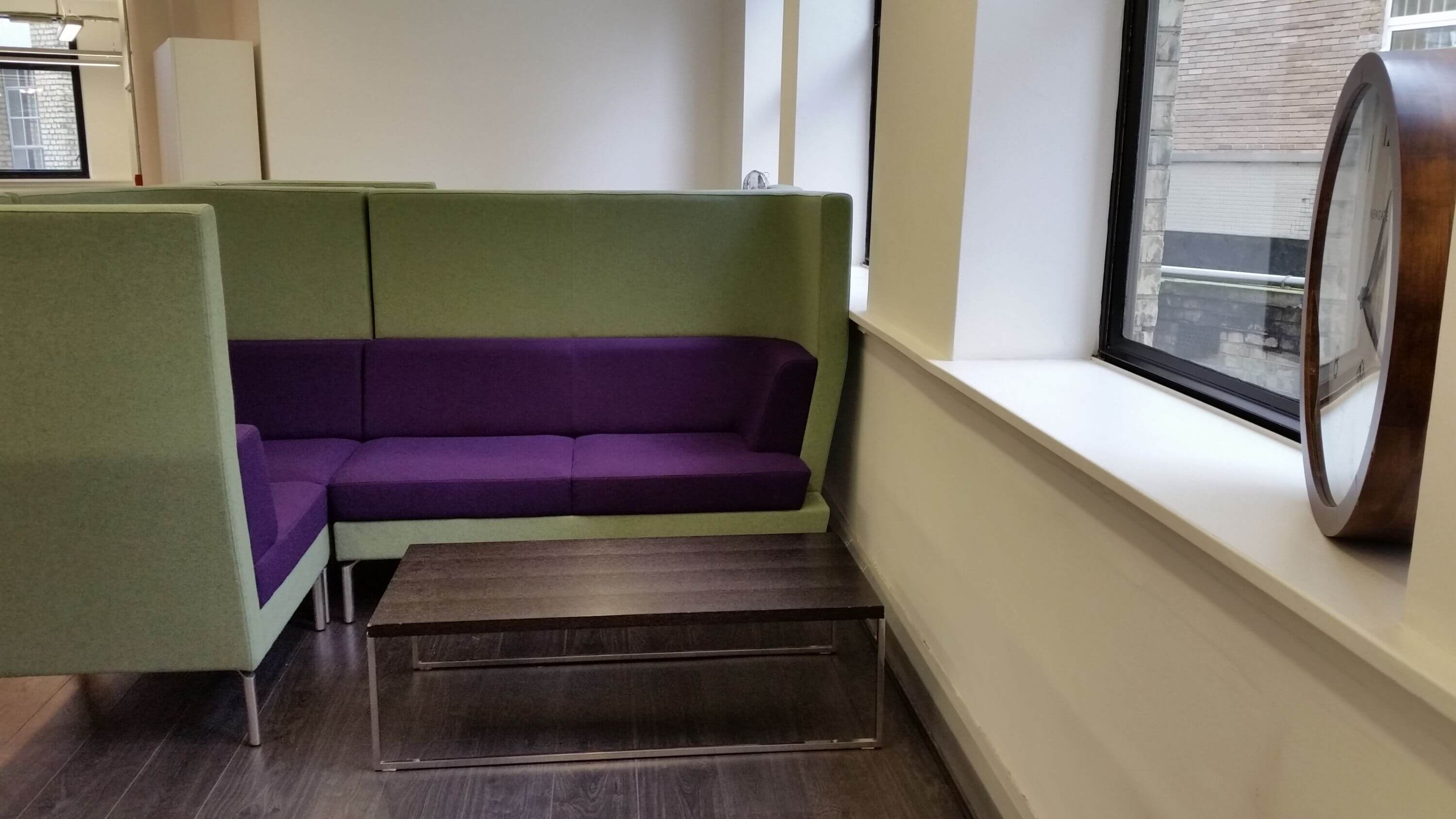 How is office life?
Katherine believes there are two important factors to consider before you sign up to share an office: firstly, you need to make sure your businesses don't compete; and secondly, you need to be able to fit in with the people you'll be working alongside. It isn't about having the right job role, but the right mindset.
Everyone regularly attends a pub quiz to get to know each other better. As well as the financial benefits, Katherine cites the sense of community as one of the best things about sharing a workplace. If you need some privacy however, the desks are spacious; you can work in the meeting room or breakout space; and you'll find multiple independent coffee shops on the doorstep.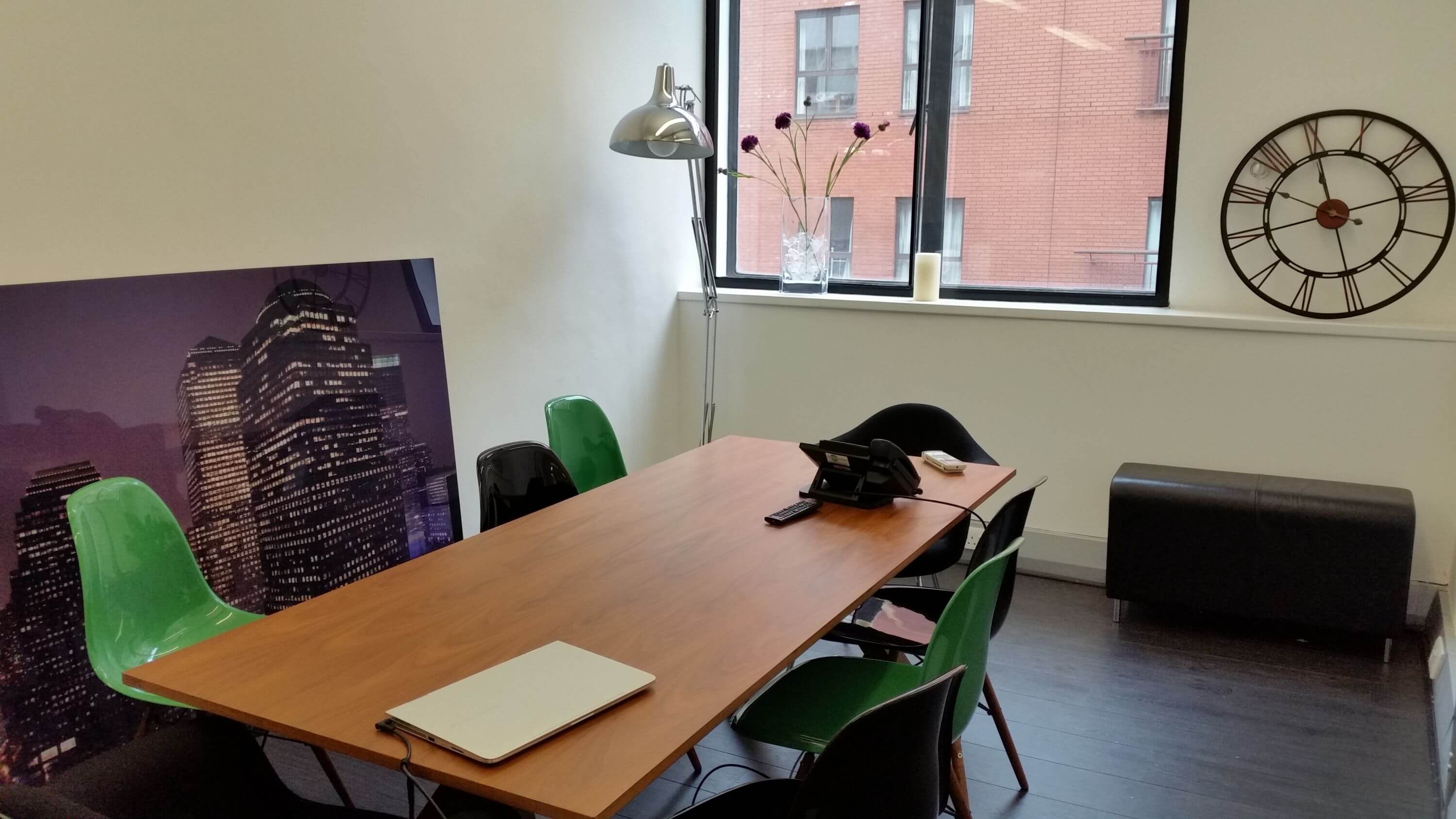 What about the location?
Farringdon is the next stop along from Kings Cross St Pancras via the Metropolitan, Hammersmith & City or Circle line. It has an overground station too, meaning it's handy for commuters and clients – you can get to Brighton and Bedford via Gatwick airport. Located equidistant between the city and the West End, it's a prime London location. In Katherine's words, it's "not too touristy and not too formal".
What exactly do you get for your money?
For £350 per month per desk, the following facilities will be available to you:
24-hour access
Security on the door
Lift access
Informal breakout booths
A client-friendly office
Coffee machine
A bookable, private meeting room
Fast FTP broadband
In-office shower
Central London location (a few minutes' walk from Farringdon Station)
Nearby restaurants, bars, cafes, and gyms, among other things
If this sounds like the perfect office, you can find the advert here and enquire through Office Genie.