The office space market is soaring in the North of England: Across the five key 'Northern Powerhouse' cities, searches on Office Genie were up 56% in the first quarter of 2016 (vs Q4 2015).
Searches in the capital, still seen firmly as the UK's most thriving business hotspot, only increased by 21% in the same period.
Of the five major cities, Liverpool experienced the biggest boost, with searches up a whopping 90% in the first three months of this year. Sheffield came next with demand up 78%, and was followed by Leeds (77%), Newcastle Upon Tyne (54%) and Manchester (29%).
Many of these cities boast a proud industrial past, but these figures show the future for the North could well lie in its growing population of Office Genie users: Small, forward-thinking businesses working in tech, digital and other innovative sectors.
All this seems promising for the future of innovation in the North of England. George Osborne promised to "rebalance our national economy" and ensure the "future of the North is as bright, if not brighter, than other parts of the UK."
The Chancellor's recent budget promised much, from investment in infrastructure to science and innovation audits, but most of this has yet to be delivered. In spite of this the office space market in the North of England is booming; a strong sign of vibrant local economies: It appears the North of England is doing well anyway!
We've been discussing our findings, and the Northern Powerhouse in general, with businesses in these cities, to get a view of how business is actually developing, and how people feel about the notion:
The view from Liverpool
Liverpool led the way in our findings: Searches for office space in the city were up 90% in Q1 of 2016. So, we spoke to Stephen Arden from Uniform, a Liverpool-based creative agency, about the figures, his city and about the idea of the Northern Powerhouse more broadly:
Why is Liverpool, and the North in general, great for business?
The UK has a rich and diverse culture and history, most of which is outside London. We've seen degradation across cities, towns and villages across the whole UK, not just the North and this isn't right. We should have a more balanced economy, where we see the entire UK develop at a similar rate.
Liverpool is a great place for business because of the entrepreneurial spirit present here. There are small, innovative and interesting companies starting up all over the place, and, because the community is small enough, you can approach anyone to collaborate.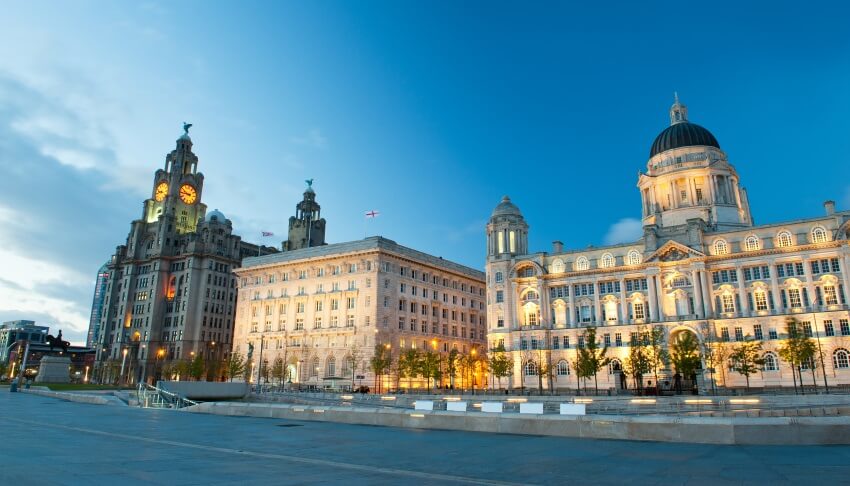 What do you think about the idea of the Northern Powerhouse?
Urban agglomeration to rebalance the London-dominated economy is a good idea, but I can understand why people are sceptical. In reality, it will be a challenge creating unity across a broad geographic and cultural expanse, and some of the numbers mentioned to date, seem insignificant.
How could it impact your business and the city?
If successful, we will see larger companies like the BBC relocate to the North more often. This will create more opportunities for companies like ours, that offer services to larger companies.
In general, we'd also like to see the universities working much closer with SMEs as well as the larger companies. JMU has a number of design courses, but we seldom recruit from these. Why is that? Is it our responsibility or theirs to ensure the gap between academia and commerce is smaller?
Also, R&D tax credits could be increased. Innovation is an important aspect of growth, and if developed successfully, will lead to job creation.
Finally, transport is also a big one, but are HS2 & HS3 the only answer? What are the barriers for economic growth created by transport? Should we be exploring more innovative solutions to provide better transport?
We've seen a significant rise in demand for office space in Liverpool, do you have any thoughts as to why this could be?
Following a period of significant investment in the city centre, and world recognition through things such as Capital of Culture and International Festival of Business, Liverpool has seen a renaissance over the last 15 years and is becoming a hotspot for economic growth.
With a strong combination of transport links, a Russell Group University, a fantastic mix of arts, culture and entertainment, you can understand why Liverpool's business population is growing. Our Mayor also helps a great deal, as someone who can drive entrepreneurial initiatives and make decisions quickly.
The view from Sheffield
After Liverpool, Sheffield saw the next largest growth in demand (78%). We spoke to Amy Stephenson, founder of Sheffield-based Human Recruitment, who commented:
Why is Sheffield, and the North in general, great for business?
There are so many reasons why Sheffield is such a great city for business it's difficult to know where to start! Firstly, there's the sheer diversity of different companies and talented people working in the city, then there's the people. Sheffield has a reputation for being the world's largest village, where everyone knows, helps and supports each other.
Secondly, we have a brilliant retention rate for those graduating from our two great universities, this provides not only a great talent pipeline for businesses but also ensures the city's social scene remains diverse.
Finally, there's the city's location itself. With the Peak District nearby, a bustling vibrant city centre, and plenty of things going on, it makes a great place for businesses. Of course, let's not forget the talented and passionate people who are proud to call Sheffield home!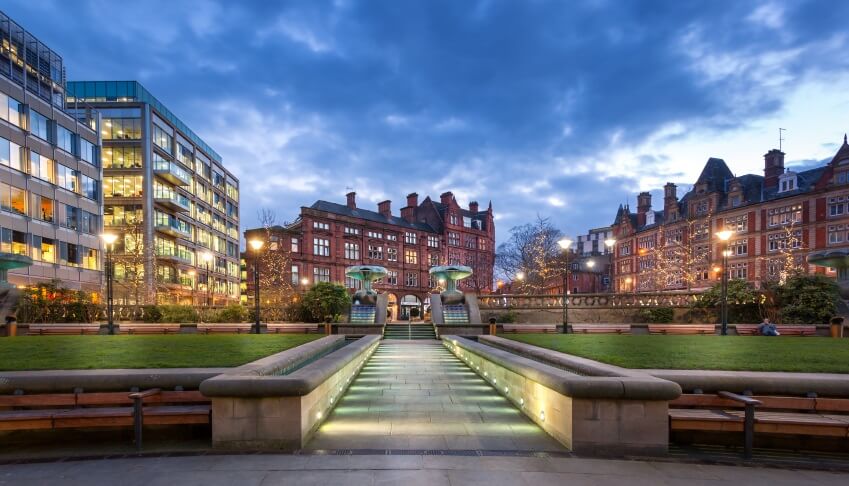 What do you think about the idea of the Northern Powerhouse?
In principle, it's a great idea. There is a huge amount of talented individuals who are not only working in Sheffield, but in cities and towns across the North. A joined up strategy, which allows business opportunities to be shared across all areas, is something that has been needed for a long time.
At the same time, it seems a little short-sighted from the Government to relocate the department responsible for delivering the project from Sheffield to London!
I am concerned that a two-tier economy may emerge and cities such as Manchester and Leeds will come to represent the North as a whole, just as London is perceived to represent the whole of the South, with other towns becoming little more than commuter stops.
How could it impact your business and the city?
As a recruitment specialist, it's highly likely that as businesses continue to invest in the North, they will need to attract and retain experienced and skilled members of staff. There's likely to be some clear business benefits not only to my company but also to the broader local economy.
If it helps to reduce the 'brain drain' and encourage talent to stay in the North, great. If, however, it means that the unique identities and business cultures found in smaller towns and cities (Sheffield and Rotherham for example) are lost, not so great.
Put simply, we need greater investment in infrastructure; the transport connections across the Pennines need to be improved. I find it a little bizarre that it can often take less time to travel to cities like Birmingham than Manchester because of the poor road infrastructure. The M67 was first conceived back in the 1960s and even today it still only covers five miles!
HS3 will alleviate pressure on the M62, but there needs to be better East-West connections which provide broader benefits to the whole of the North.
We've seen a significant rise in demand for office space in Sheffield, do you have any thoughts as to why this could be?
Over the past couple of decades Sheffield has reinvented itself and the local economy has evolved from one being almost solely dependent on the heavy industries such as mining and steel to a much more diverse business hub. It's home to a range of established global brands, a centre of engineering excellence, as well as highly innovative, fast-growing technology and creative companies.
It's a great city in which to live and work in and it comes as no surprise that office space is in high demand.
The view from Leeds
Fellow Yorkshire city Leeds came in just behind Sheffield in terms of growth in demand, with a substatntial increase of 77% across the quarter. So we got in touch with Jonathan Hughes, CMO of Leeds-based tech startup Bizdaq to see why the city, and its office space market, is soaring:
Why is Leeds, and the North in general, great for business?
Leeds possesses an excellent pedigree when it comes to recruiting graduate talent with two leading universities. Hopefully the Northern Powerhouse will strengthen this and ensure that we retain more of the graduates within the city.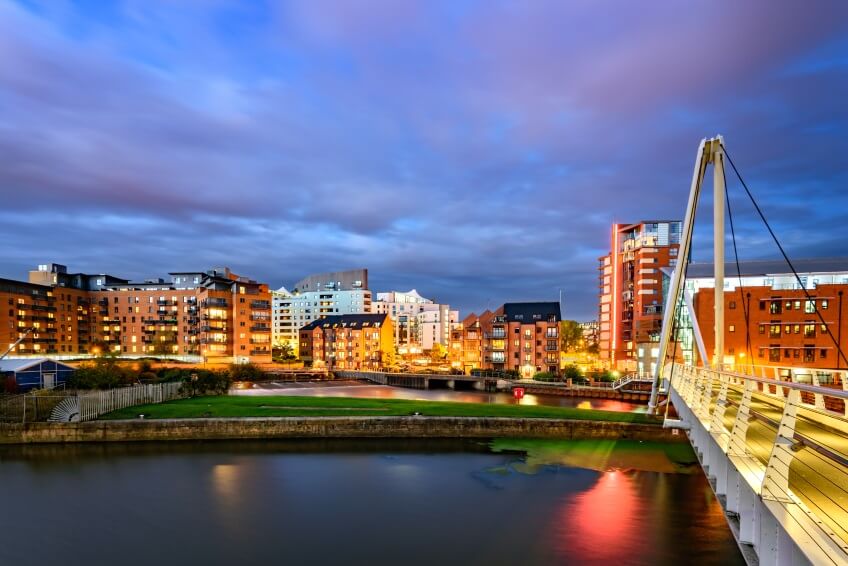 What do you think about the idea of the Northern Powerhouse?
As a Leeds-based startup we feel the promise of a Northern Powerhouse is a much-needed boost to the prospects of our city. While Leeds has undergone a decade of transformation and investment, particularly from a retail perspective, the city still lacks an infrastructure that will support a burgeoning technology industry.
How could it impact your business and city?
One of the fundamental issues we have as a tech business is hiring the top tech talent - an issue echoed by many of our peers across the North. Further investment to bring an array of leading technology companies will halt the exodus of talent to London and crucially attract talent to the region.
We've seen a significant rise in demand for office space in Leeds, do you have any thoughts as to why this could be?
Leeds is a great place to be at the moment with the improvements in leisure, retail and the renovation of Holbeck all contributing to the growing demand for city-centre offices. We actually spent the last 3 months looking for office space and there are some great locations for companies of any size.
Additionally, sites that had previously been abandoned after the recession now house new office space that adds to positive feeling in the city, especially in the area around Wellington Street.
The view from Newcastle
Northernmost of the 'Powerhouse' cities, Newcastle also saw searches for office space rise considerably in Q1 (up 58%). Office Genie got in touch with Andrew Dark and John Armstrong, founders of Newcastle-based printwear provider Custom Planet. They had the following to say about business in their city:
Why is Newcastle, and the North in general, great for business?
The North is great for business as we have a wealth of expertise in manufacturing, and we can produce goods at a cheaper cost due to lower overheads when compared to London (and of course, it's friendlier up North!). The Northern Powerhouse will make the region an even better place to set up shop.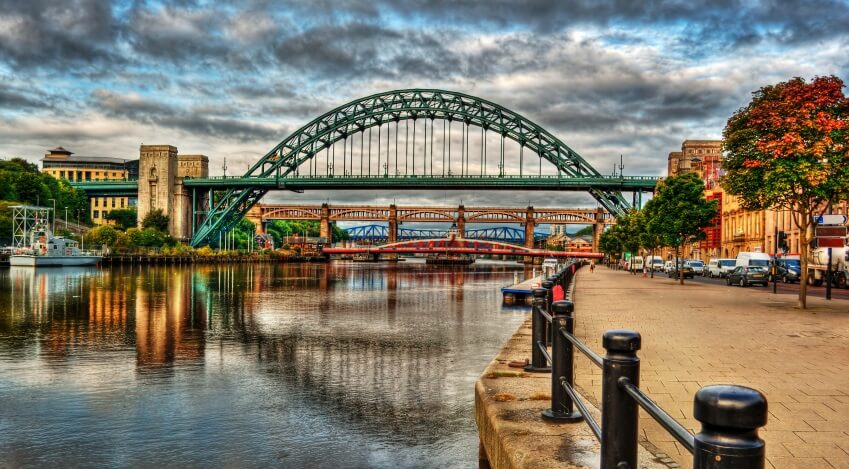 What do you think about the idea of the Northern Powerhouse?
I think the idea of the Northern Powerhouse sounds really promising. Transport is the biggest issue at the moment in the North, and if some of the proposals they have put together come off, it will make travel around the region and beyond a lot quicker and more productive.
How could it impact your business and city?
From a business perspective, the majority of our clients are based in the North East, so making it easier and cheaper to travel by train will allow us to gain access to other markets. Free Wi-Fi on trains will allow our sales guys to work while they travel, which will also make a massive difference.
Overall, it should increase our local economy and, as a group, 'the North' should be in a better position to win more business from the South, specifically London.
We've seen a significant rise in demand for office space in Newcastle, do you have any thoughts as to why this could be?
I think Newcastle probably has the one of most competitive commercial property rates in the UK and business is booming. It makes a lot of sense to base your operation in the city and sell to the rest of the UK, while keeping your overheads low.
The view from Manchester
Manchester, despite boasting the smallest increase in demand of the five cities (up 29%), still saw searches grow faster than in the capital. Matthew Deighton, Managing Director of Manchester-based furniture company Sofas by Saxon, comments:
Why is Manchester, and the North in general, great for business?
Although the North doesn't yet boast the economic prowess of the South, we have a much cheaper cost of living which can attract both talent and business. And while London might be the fiscal hub of the UK, cities like Manchester lead the way in manufacturing, science, and technology.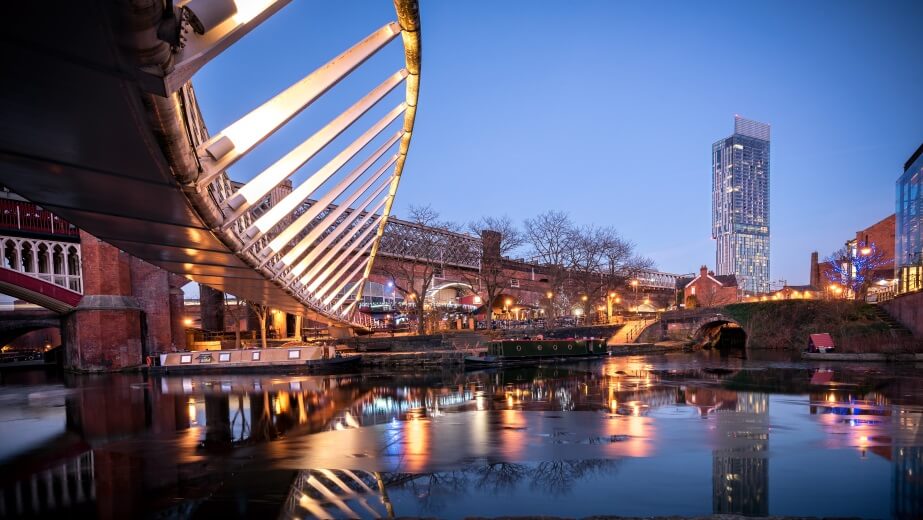 What do you think about the idea of the Northern Powerhouse?
We agree with the Chancellor that, by working together, the cities in the North can boost their economies and "take on the world". It's not about competing with London, but attempting to equal the South's economic power and strengthen the whole country's performance as a result.
How could it impact your business and city?
Manchester is usually considered the capital of the North, but that doesn't mean we can't benefit from the support of other Northern cities. Creating more economic and physical connections will give us access to a larger talent pool, more markets, and additional collaboration opportunities.
We've seen a significant rise in demand for office space in Manchester, do you have any thoughts as to why this could be?
As Manchester has been declared the unofficial capital of the Northern Powerhouse, many businesses are looking to take advantage of upcoming investment in the area by setting up there. But Manchester has always been popular for office space, because it has relatively low rental costs compared to London, access to a huge talent pool, and fantastic facilities.