Umbrella's office showcases the company's wealth of experience in branding and design. The workplace has a modern yet industrial feel and the monochrome decor and combination of wood and metal hints at its style know-how. I was greeted by Cat Brook, Umbrella's studio coordinator, and given a tour of what awaits potential deskers.
Only a couple of minutes from Highbury & Islington station, the office is located on an attractive residential street and set back from the road. There are several businesses in the property and Umbrella is located on the second floor. When you walk into the office you're met with high ceilings and an open-plan layout.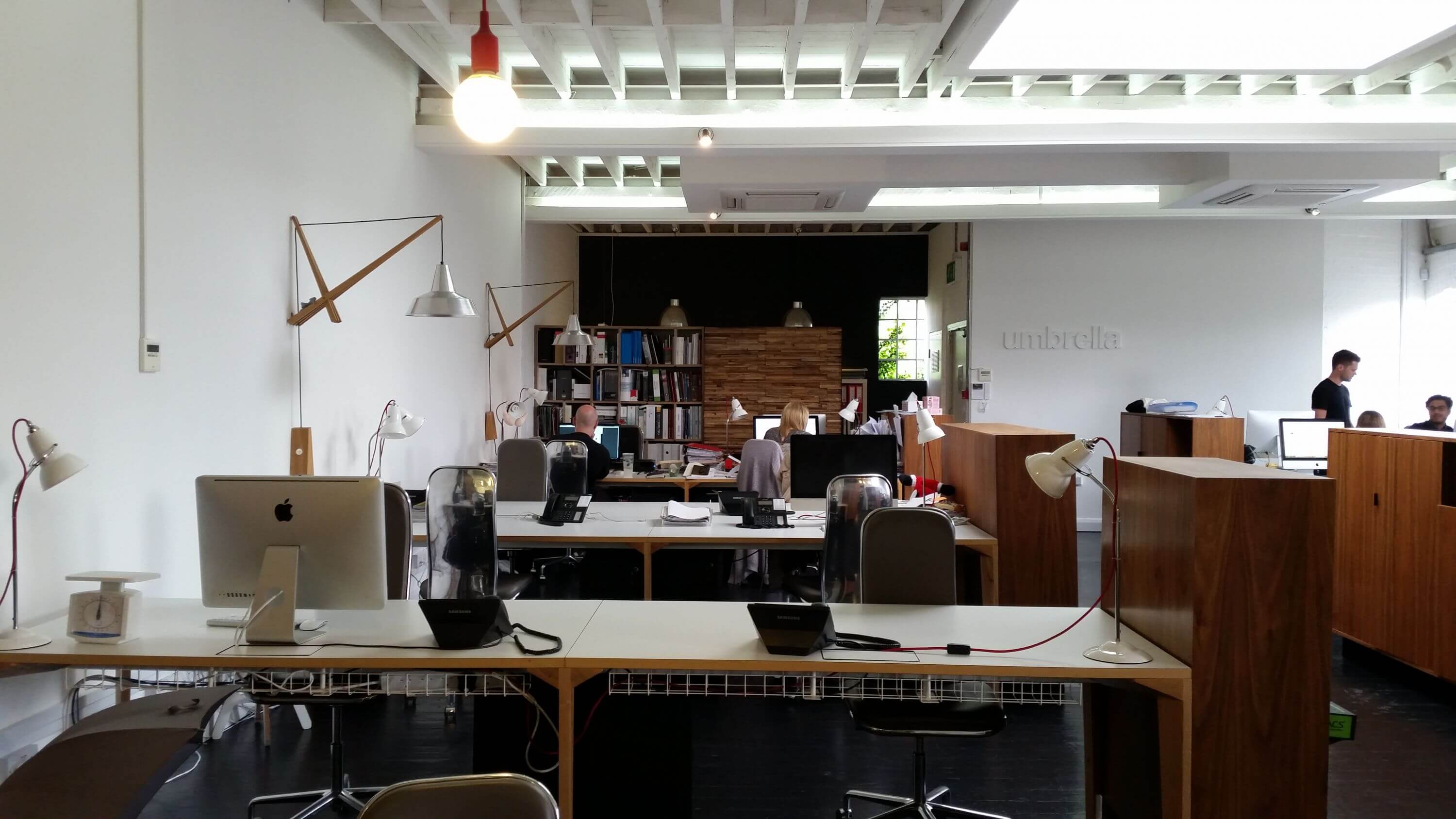 Tell me more...
Due to its handy North-London location, the office is a great fit for those who need to be in and out of the city centre. It's also handy for those who have regular client meetings: Highbury & Islington is just one stop away from Kings Cross on the Victoria Line.
The office is very presentable, everything from the reception area to the stairwell is stylish and well maintained. The working environment is light and spacious which should help to boost productivity!
There are two meeting areas, both of which are available for use. These spaces are within the main office but far enough away from the desks to have a degree of separation without removing the relaxed atmosphere.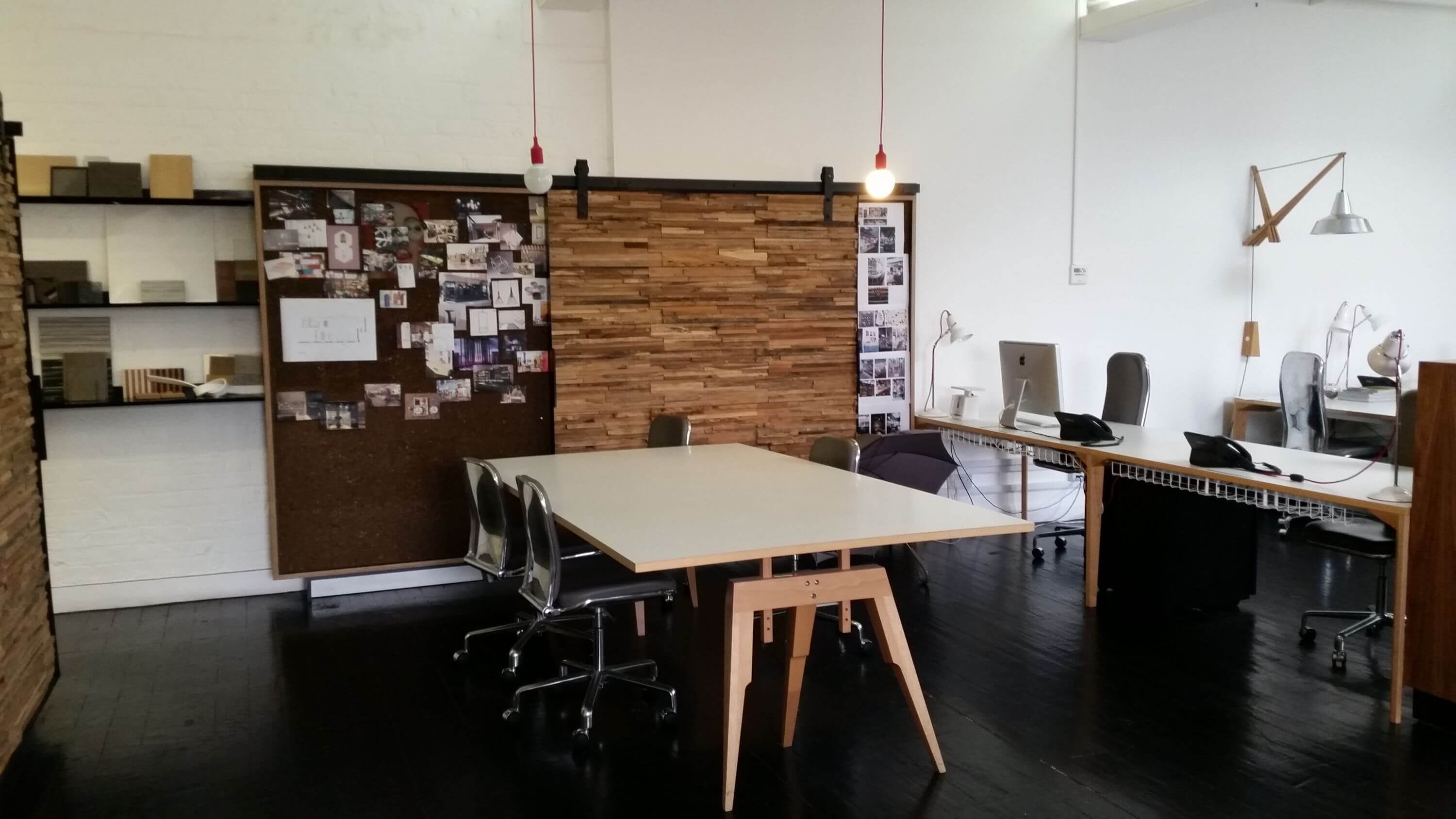 The team occupy the office between nine and half past five yet they're open to discussing flexible hours if these hours don't suit you or your team. They're a friendly, sociable bunch and make use of the nearby cafes and bars Highbury has to offer.
About Umbrella
Led by Sue Fabian, Umbrella offer three key services: branding, brand development, and consultancy. They are a small team but often have clients visit and like the idea of a bustling office.
Umbrella specialise in beauty and cover everything from package design to PR; the company's designs and products are proudly displayed on the walls.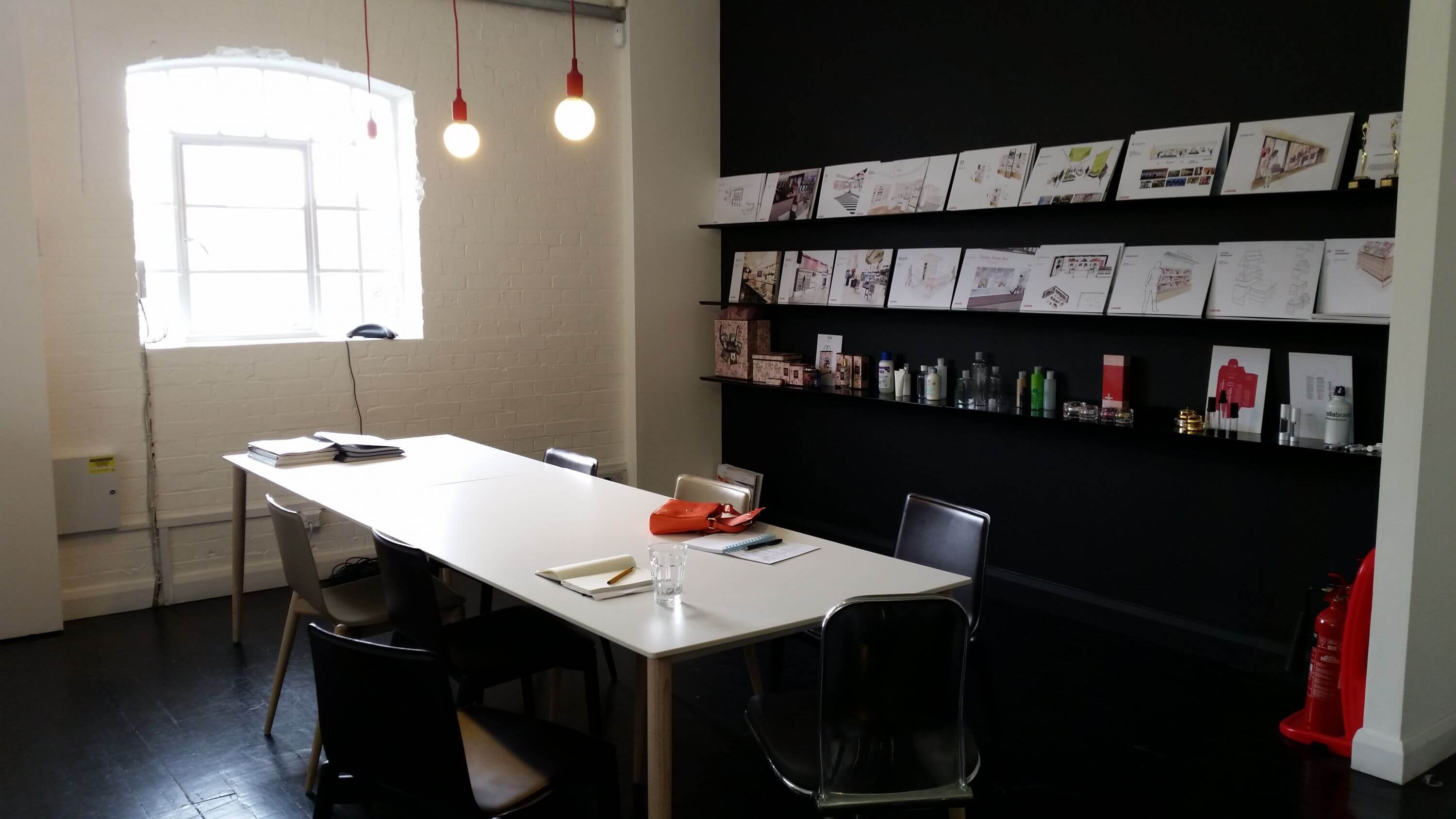 So what exactly do I get?
A desk and chair
Inclusive bills (utilities and broadband)
Telephone access
Storage space
Kitchen usage
2 open-plan meeting areas
A client-friendly office
Central-London location
Fun and friendly team