The look and feel of an office has a significant effect on your working life, and an office fit out is an important step in establishing your business' new home. To find out a bit more about the impact office design can have, we spoke to Jim Fidler, senior partner at the innovative office interiors company Spectrum Workplace.
How does workplace design differ to other forms of design?
What makes workplace design so interesting is that the end result will immediately affect the day-to-day working lives of office workers - for the design to be good it has to actually deliver results – not just look good. Residential interior design is a much softer art – aesthetics probably come before function for a lot of clients whereas workplace design is a science as much as an art.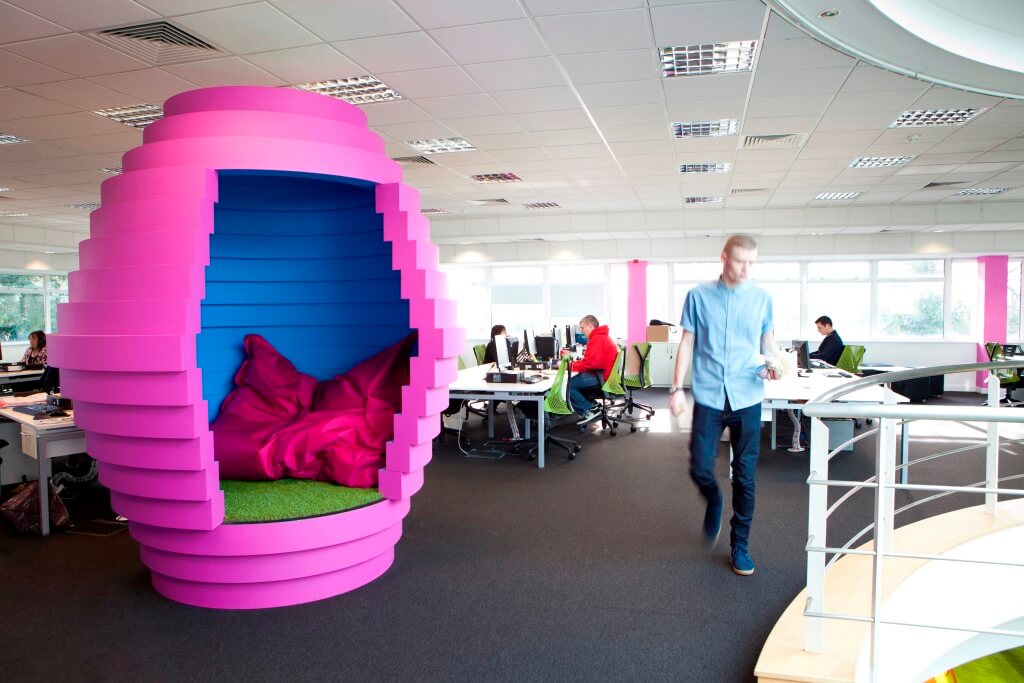 What factors do you need to take into account when designing an office?
There are many things to consider, primary ones being: occupancy numbers (allowing for 3-5 years forward planning); the desired 'look' (cool & funky, industrial, luxury, retro, etc); corporate branding guidelines; the work styles of the staff using the space; the type of technology available to the occupants (can they work anywhere?); and of course – budget!
Do clients come to you with ideas?
Yes – clients often have ideas in their heads but generally don't know how to turn them into reality. They often say things like 'we want something like Google or Facebook offices' but little grasp of the size of the budget that was required to make it happen!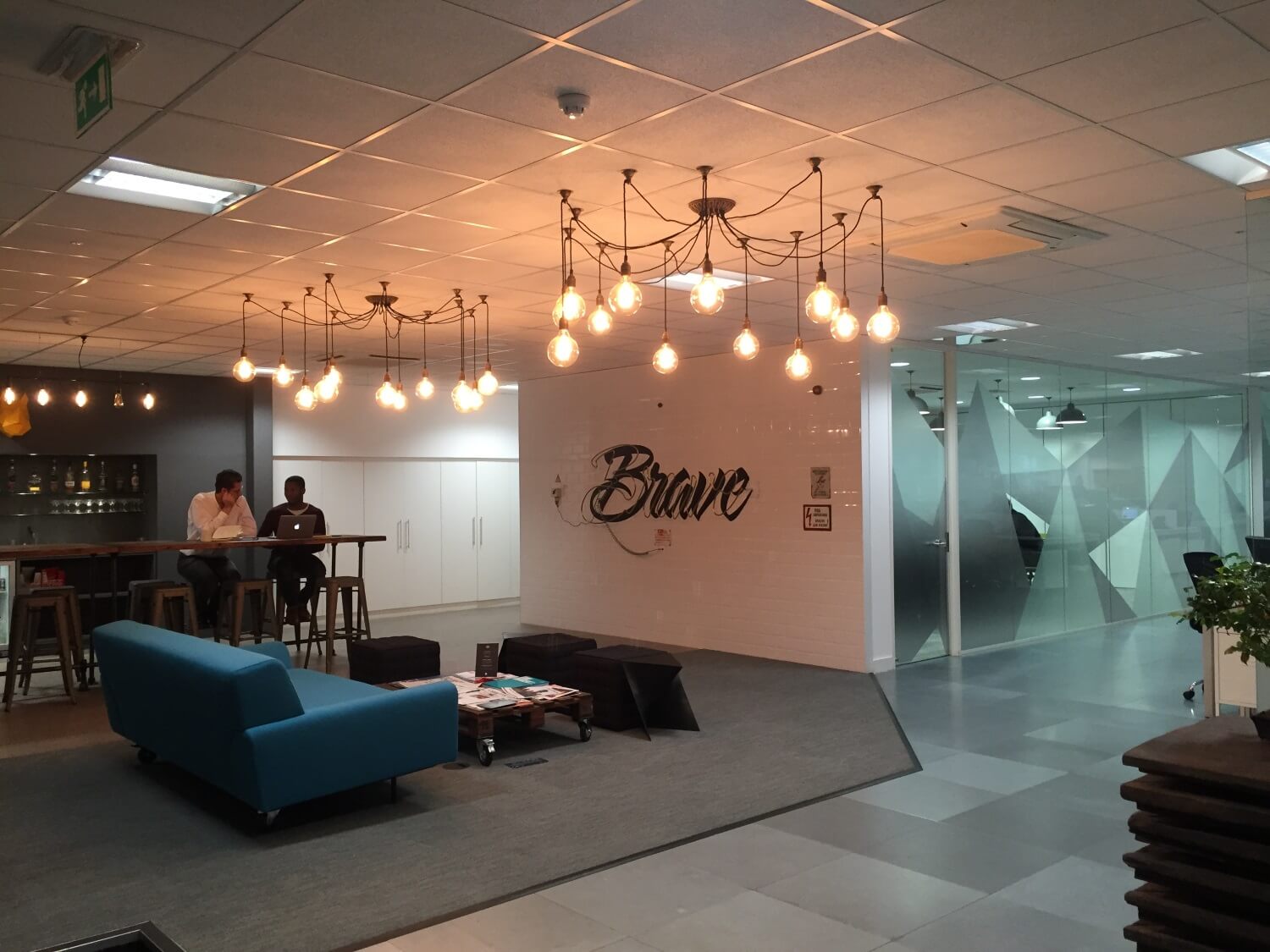 How important do you think branding is to office design?
Branding is an interesting question. Some companies have very rigid branding guidelines which can stifle a designer's creativity and can often result in a rather monotone or duotone corporate-land.
What is more important, in our opinion, is how the workplace represents the brand in terms of a company's brand values – typically qualities like creativity, transparency, teamwork, etc. For example, a traditional office design with lots of individual manager's offices and cramped open-plan workstations can be very detrimental to promoting a team spirit.
From where do you draw your inspiration?
Inspiration can come from anywhere, from nature, to man-made structures, from other office design case studies to client marketing material.
My favourite thing about designing a workplace is transforming a boring office into a vibrant inspirational space that makes people actually want to come to work.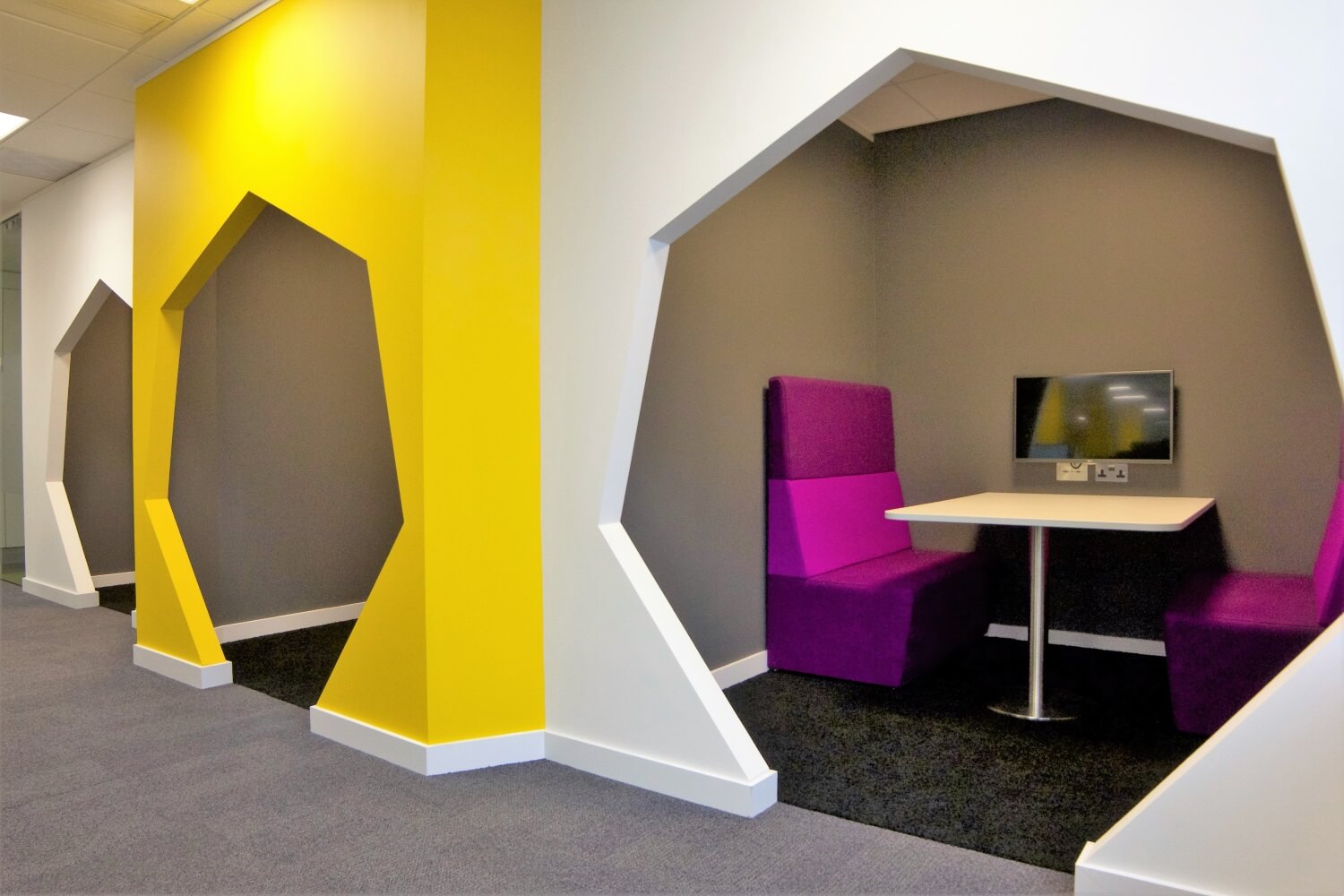 Can the design of an office contribute to workplace wellness?
Most definitely, there are numerous factors that directly influence your health and wellness including correct lighting, acoustics, posture, freedom to vary your posture, access to natural light, and good air flow and quality, to name a few.
Finally, do you have any exciting projects under way that you can tell us about?
We do have a cracking project just about to start in central London – we can't wait to share the photos – the view from the windows gives fabulous panoramic views across London, including all the iconic buildings such as the Shard and the Gherkin.