Office Genie have revealed searches for 'work in the EU', and similar searches for a number of countries, have risen rapidly post-Brexit. So, which locations were most popular, and what do you need to do to work there? Our guide reveals all…
Iceland
Fed up of the bustling streets of London? With a mere 320,000 people to an island little over 100,000km ², you're unlikely to experience the claustrophobia associated with many British cities. Iceland topped our list with interest in working there up – fuelled in no small part by their recent footballing triumphs!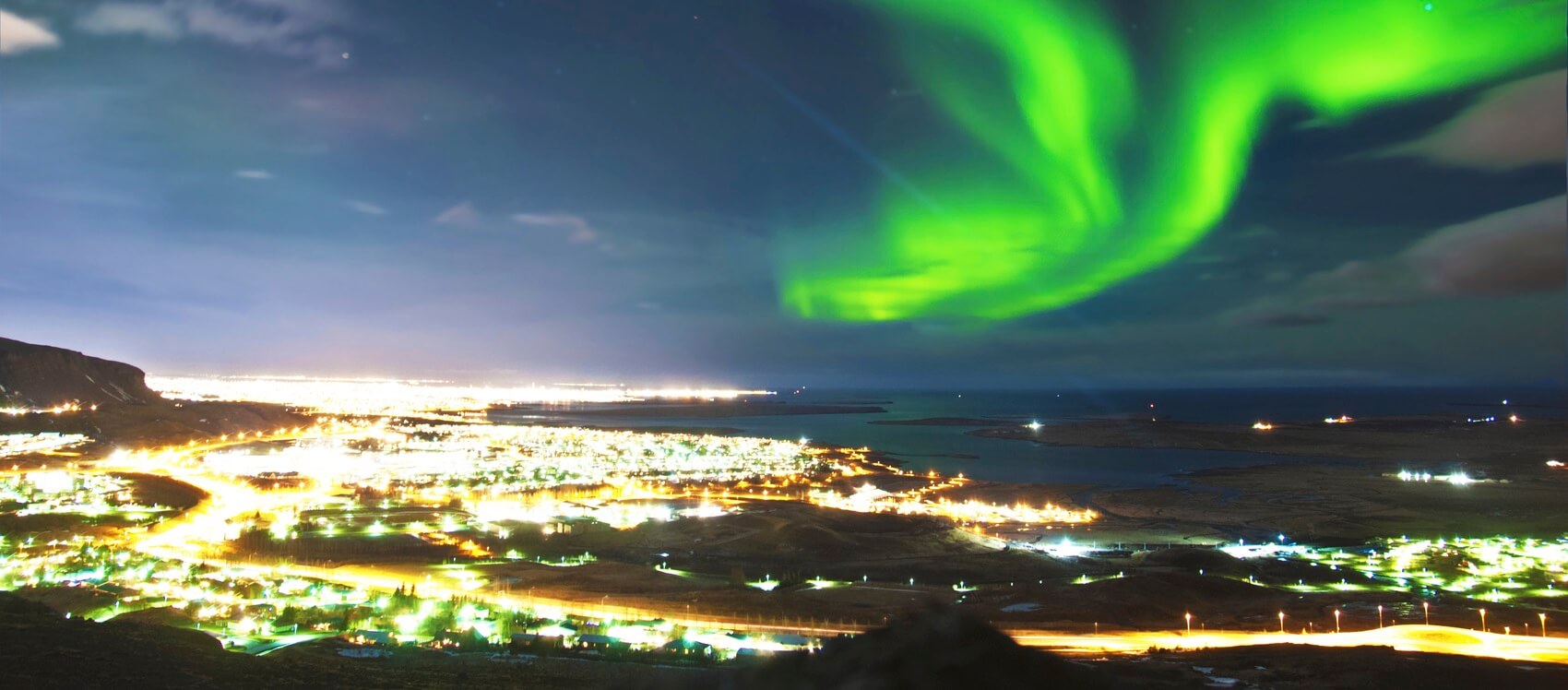 Like many of the countries to follow, Iceland is not a member of the EU. It is however a member of the European Free Trade Association and the European Economic Area. It's also one of the world's greenest countries, thanks to Iceland's abundant natural resources, more than 80% of energy consumed is renewable.
Much of Iceland is (surprise surprise) covered in ice so as long as you pack a woolly hat, you'll be set for your Icelandic adventure!
How to work in Iceland
So, for those of us thinking of heading to European football's new powerhouse, what do you need to know?
Currently, citizens from countries in the European Economic Area (EEA) and/or European Free Trade Association (EFTA) do not need a visa or work permit for stays of up to 6 months
Any citizen from these countries, who wishes to work medium-to-long-term (i.e. 6+ months), must apply for a residence permit
To get one, applicants must be domiciled in Iceland (i.e. your permanent residence must be in the country)
This could all change when we leave the EU – Britain would need to negotiate similar arrangements to the EEA/EFTA
People from countries outside of these areas must apply for a visa, alongside their residence permit and work permit
Those who are interested in working in Iceland should check out the Icelandic Directorate of Immigration online. Here you'll find full information about moving to, and working in, Iceland.
Norway
Norway was the next most popular location on our list. It's easy to see why: it has a reputation for being among the best countries to live and work in, topping almost every wellbeing index going: the Human Development Index, the Legatum Prosperity Index, and the OECD Better Life Index, among others.
The country is also known for its rich Viking heritage and expanse of mountains, fjords and glaciers. Among the natural landscapes lies cosmopolitan Oslo. The Barcode (the name given to the row of high-rise buildings) marks the city out as a true business hub.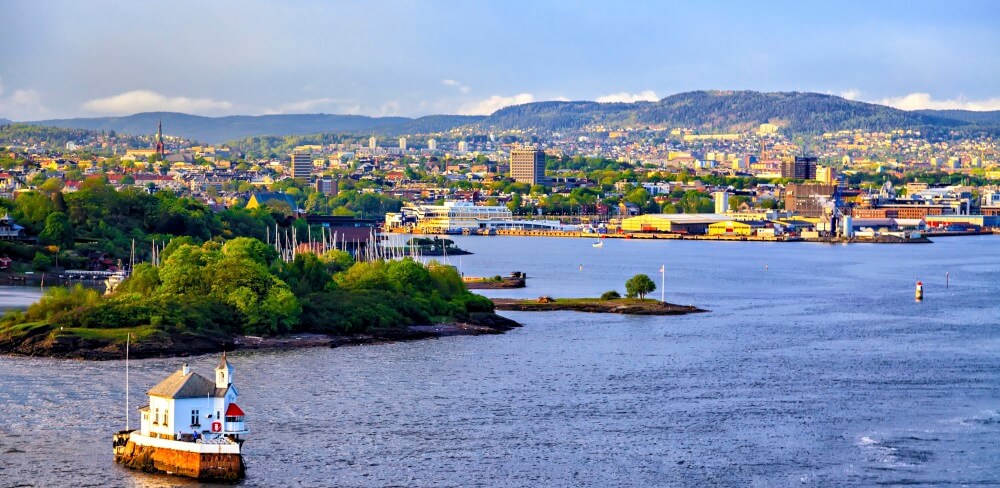 To give you a feel for (albeit eighteenth-century) Scandinavian life, we'd recommend Mary Wollstonecraft's classic travel narrative: Letters Written During a Short Residence in Sweden, Norway, and Denmark.
How to work in Norway
Norway, as with Switzerland and Iceland, is not in the EU – which could make living and working there more difficult post-Brexit. See below for all you need to know:
Norway is in the European Economic Area (EEA) so if Britain remains in the EEA, Brits will be able to work in Norway for up to three months without requiring a residence permit
If EEA citizens wish to remain longer, they must register with the police – this can be done online and is valid indefinitely
For non-EEA citizens things aren't quite so simple: You will have to contact your country's Norwegian embassy about obtaining a work permit
You can apply to live and work in Norway online, and you can also find more information about how to get the process started, and what you might expect.
Switzerland
Swizerland was also a popular option for escapee workers. The country has much more to offer than watches and chocolate, but if it's those two items you're interested in, it's the place to be! Banking and finance are also industries for which Switzerland acts as a global centrepoint.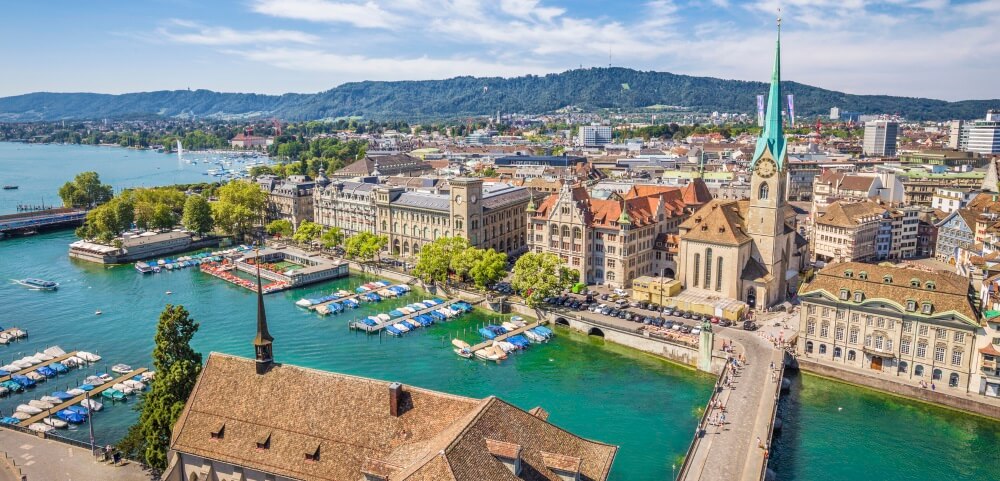 Home to the Alps and world-class modern art, the country is a popular tourist destination. Hiking trails and ski resorts boost the economy and offer a brilliant retreat from a full-on working week.
The average number of hours worked per week is higher than in Britain at 40-42 hours - it's not uncommon to work a 45-50 hour week. However flexible working is widely adopted, enabling you to have a degree of control over your new Swiss life.
How to work in Switzerland
Switzerland, another non-EU state, has increasingly stringent regulations on immigration, even for highly-skilled workers. But for those hoping to work here you'll need to know the following:
Citizens of EU/EFTA countries may enter Switzerland freely – but they do need to apply for a permit for periods of work lasting 3 months or more
Citizens from outside these countries will need to apply for a special residence permit that also allows you to work in the country – this will need to be obtained before entering– you will also need to show proof of employment
Switzerland operates a quota system for said permits – there are increasingly few of these available, particularly for people arriving from non-EU countries
In 2014, Switzerland also voted in favour of quota systems for internal-EU migrants – negotiations are currently continuing as to when/how these might be implemented
People hoping to obtain work clearance should expect increasing scrutiny, high salary expectations, and stringent rules on permit extensions
The Swiss government's employment pages are the place to go if you are looking to work in the country, want to find out more or get the ball rolling.
Canada
The top four choices are dwarfed, in terms of size at least, by the most popular non-European Brexit choice. Canada is the second largest country in the world and consequently has an abundance of exciting opportunities on offer.

Take the Canadian PM as a prime example: he was a nightclub bouncer, a teacher, and a snowboard instructor before getting into politics. Canada is your oyster!
Much like Norway, the country ranks well in terms of wellbeing. High levels of government transparency, quality of life, education, civil liberties and economic freedom ensure Canada is appealing to Canadians and non-Canadians alike!
How to work in Canada
Intrigued by what this North-American giant has to offer would-be workers? We've got all the basics below to get you started:
British citizens are currently visa-exempt, although you will need an Electronic Travel Authority
Most jobs will require a work permit. These come in two forms:

An 'open' work permit which allows you to work for any eligible employer (ineligible employers are those who do not comply with regulations, and/or companies operating in adult industries)
An 'employer-specific' work permit, which allows you to work according to certain terms: for a named employer, according to set working hours/locations.

Work permits are allocated according to fairly strict terms – with an emphasis on migrant workers needing to be highly skilled
Look for the 'Canada shortage occupations list'. This features roles for which the government believes there may be a shortage of skilled workers.
Full information can be found on the Canadian government's 'Work in Canada' pages – where you will also be able to apply for a work permit.
France
The only country in the top five destinations in the EU: France is one of the Union's key players. It is the largest country in Western Europe and one of the largest Exclusive Economic Zones (EEZ) in the world.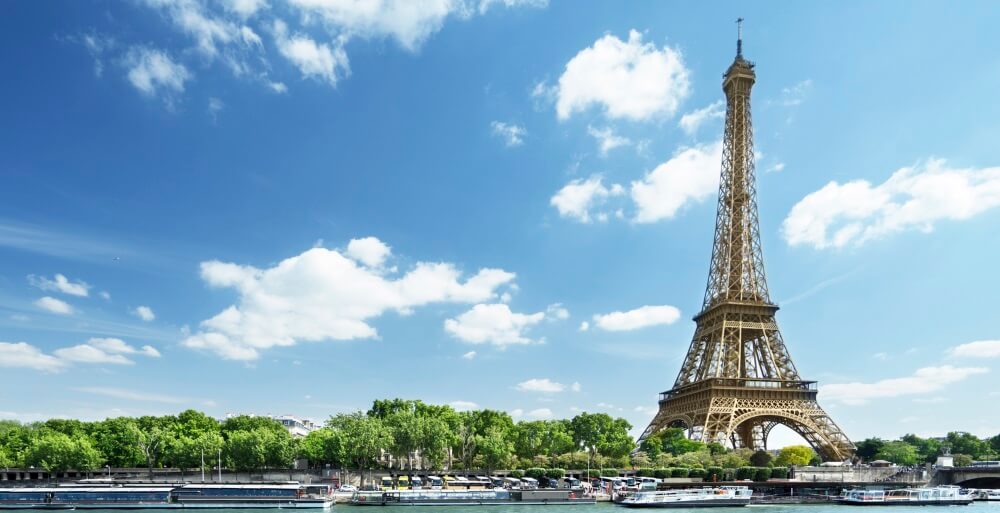 If international business is what you're hoping to achieve with your own 'Brexit', the fact France shares its borders with six other countries will be a significant advantage.
There would also be the benefit of being able to easily holiday in Belgium, Luxembourg, Germany, Switzerland, Italy and Spain. France has lots of national holidays which means there would be plenty of opportunity to do so!
How to work in France
The only EU country in our top five, which (at least for the moment) makes it a good option for UK workers:
Citizens in the EU/EEA can live and work in the country without requiring a visa or a work permit
How might this change once Britain has left the union?

If we remain in the EEA, or a similar union, it is unlikely much will change
Citizens from many countries (including the USA, Canada and Australia) require visas for stays of more than 90 days – proof of employment is also required if citizens of such countries intend to stay long term