For many people, the summer of 2016 will remembered as a summer of extraordinary sporting events. Knowing the ardent support that comes with sport, Office Genie decided to take a look at the extent of British workers' dedication. The findings of our survey of 1,504 UK employees spell great news for the sporting world but not such good news for the British economy.
So high were the levels of enthusiasm for events such as the Olympics and the European Championships, employees were willing to dedicate their working hours to the pursuit: Of the British workforce, a whopping 82% got behind the action when they should have been working.
Olympic Games tops podium
The Olympics was the most popular of the sporting events, with 74% of respondents tuning in (or up) instead of working. Next up was Wimbledon (54%), followed by the European Championship Football (52%), England Cricket (23%) and the Open Golf (19%).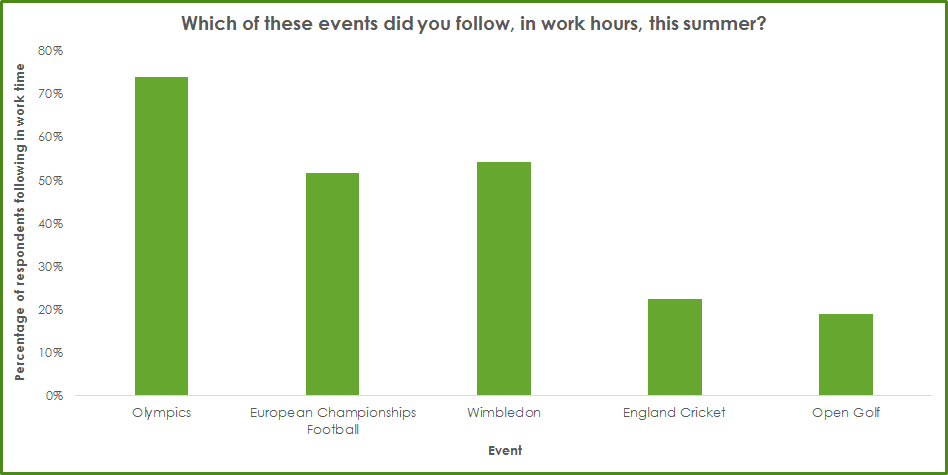 Days wasted following sports
The Olympics was also the most followed on a daily basis - with each person, on average, spending more than an hour keeping up with events. The European Championships took up the next most time, followed by Wimbledon, England cricket and the Open Golf.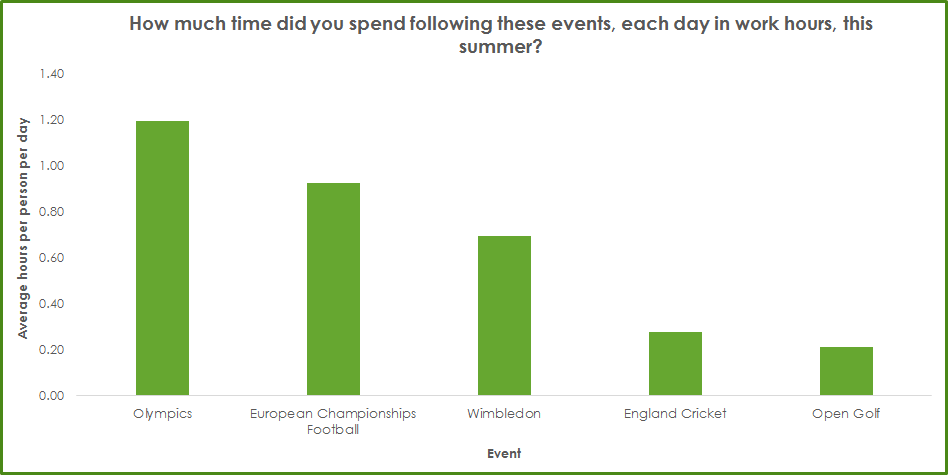 Per employee, on average, the total number of hours spent following these sports amounted to a staggering five days. Due to a longer tournament, the European Championships used up the most work time, on average per person, throughout its duration: Workers effectively spent 2 days each keeping on top of the football.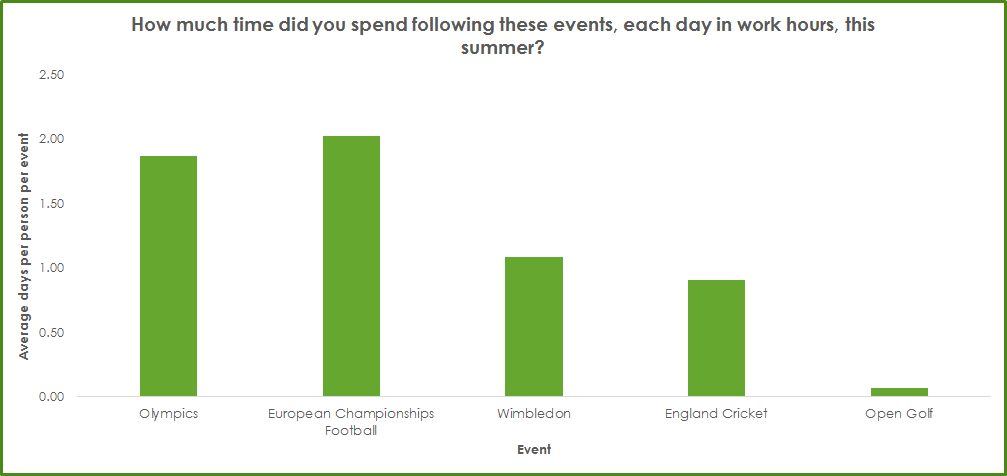 A cost of billions
All this equates to an estimated £17.8 billion in wasted working hours. The European championships was the most costly (£6 billion worth of working hours) followed by the Olympics (£5.6 billion), Wimbledon (£3.2 billion), England Cricket (£2.7 billion) and the Open Golf (£199 million).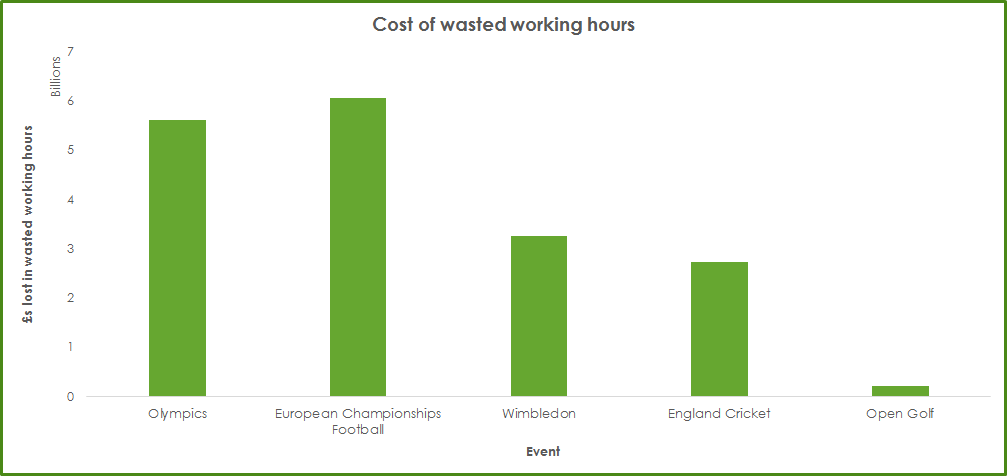 Inflexible bosses
In terms of provisions to limit the damage, it seems British bosses missed an opportunity. Only 22% of employers allowed employees to utilise flexible working policies to accommodate their sporting interests and even fewer (12%) relaxed their internet usage policies. However, a generous 23% allowed sport to be aired on the office televisions. Overall, more than 50% made no concessions to their clearly sports-mad employees.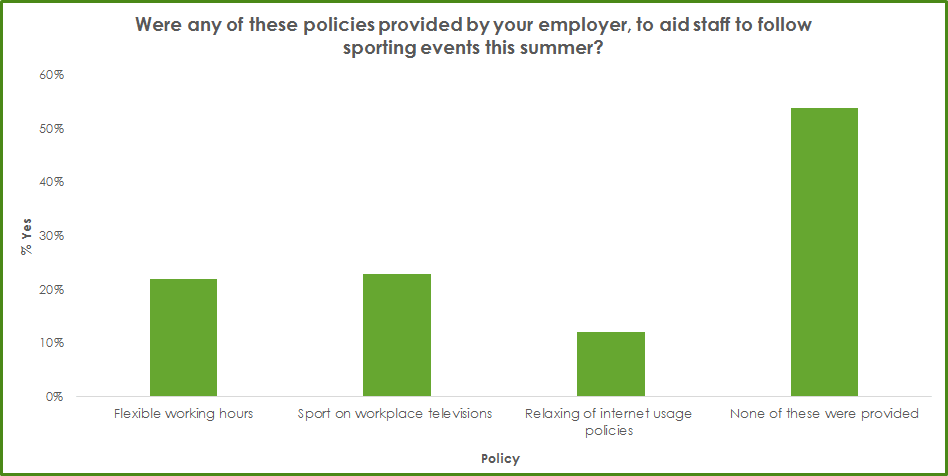 Peter Ames, Head of Strategy at OfficeGenie.co.uk, said, "Us Brits are well-known as a nation of sports lovers - unfortunately this summer it seems to have affected nearly everyone's work."
"This is little surprise, when the majority of UK bosses have been inflexible, so many people are resorting to wasting work time to keep up with everything that's going on.
"It is particularly alarming that only 22% of people were allowed flexible working, despite it being a right for the majority of UK workers.
"We'd encourage bosses, when faced with similar events in the future, to introduce policies that allow staff to follow them legitimately; they might well find fewer employees are then covertly wasting time when they should be working."