Office Genie's latest research into workplace happiness has found junior staff members are the least happy within the workforce. There appear to be a variety of factors contributing to this, including: low pay; the denial of flexible working measures; and individuals feeling overworked yet, significantly, unfulfilled and undervalued.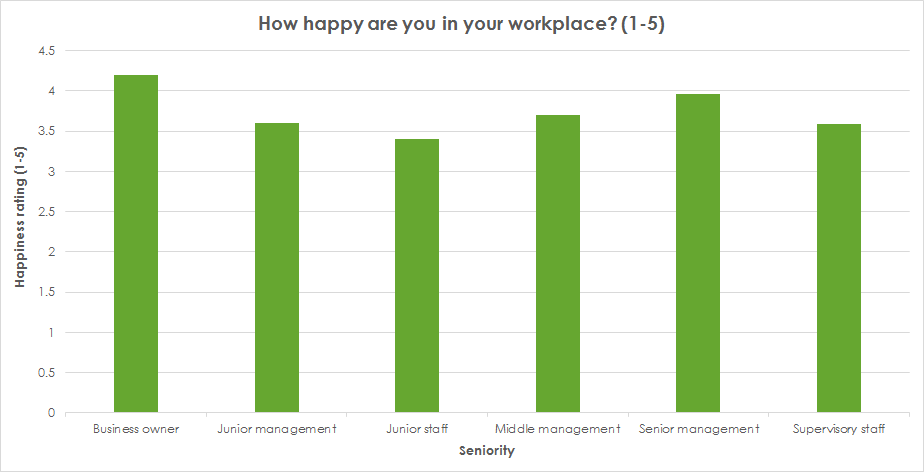 Overworked without the perks
We asked UK workers how they felt before and after the working day and junior staff members selected 'quite negative' and 'very negative' more than any other seniority level. Part of the reason may lie in the fact that 46% of junior staff report feeling overworked, however nearly a third admit to not feeling fulfilled (32%) or challenged (29%).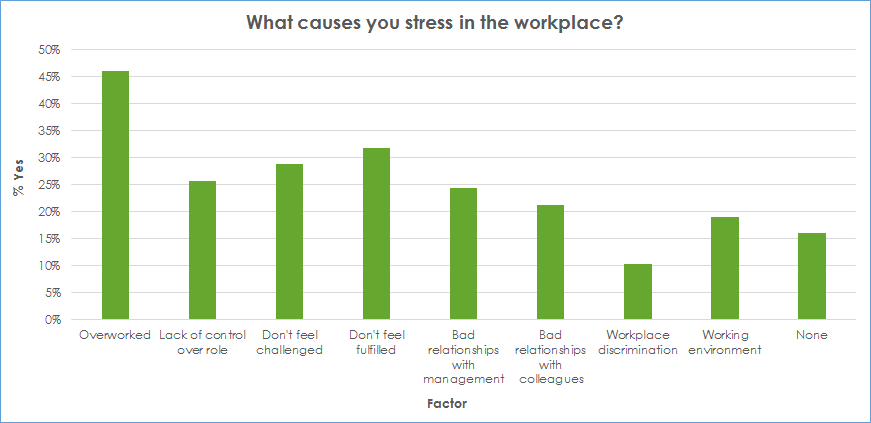 Flexible working is often cited as a solution to workplace stressors yet 61% of junior staff are denied the ability to work from home - despite most of them (75%) believing it would improve their happiness. The ability to work remotely would perhaps counteract the large percentage of junior staff admitting to presenteeism: compared to 47% of senior management and 43% of business owners, 64% of junior staff go into work when they're ill.
More money and more praise
Three quarters of junior staff want a pay rise; with 62% stating they feel they deserve to earn a higher wage. An annual salary on the national minimum wage is as low as £12,649 – £455 under the national living wage.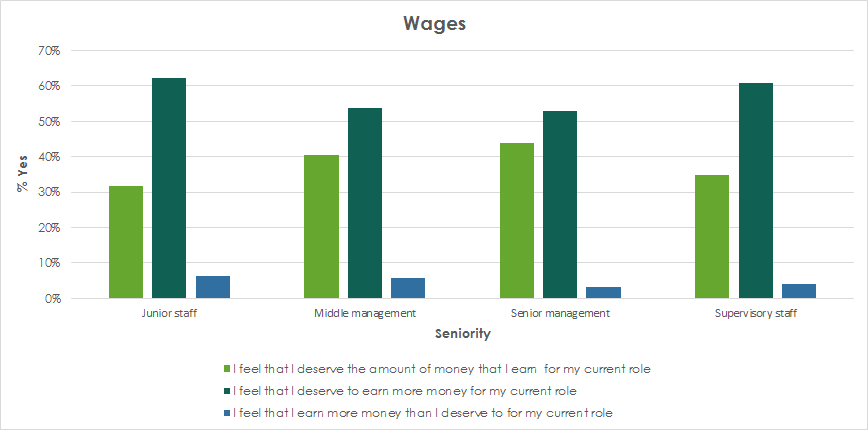 In addition to more money, junior staff members also want more praise. While monetary rewards, 'flexible hours' and 'a shorter working week' came out top, 23% of junior staff selected 'more praise' as the most valuable factor in the workplace - more than any other seniority level.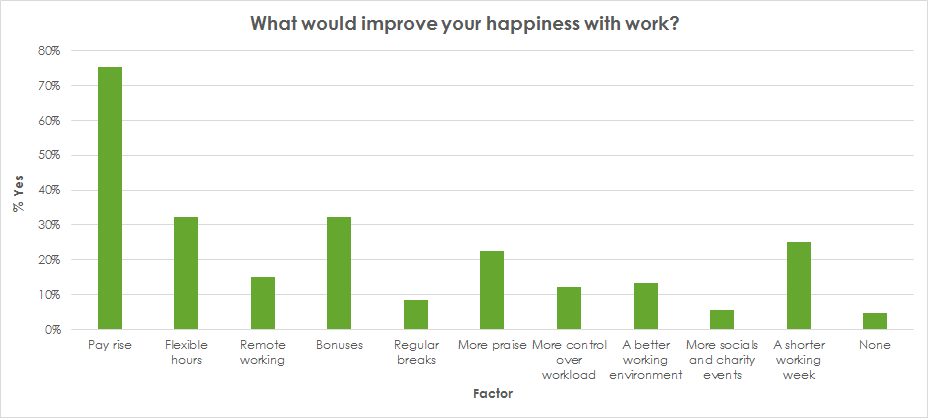 Peter Ames, Head of Strategy at Office Genie, has the following to say on the findings: "The fact that junior staff are the least happy is alarming but not surprising when you consider they appear to be underpaid, undervalued and denied basic rights such as flexible working.
"Last year we discovered a very similar phenomenon; that young workers were being overworked, and it appears as if little has changed.
"Living Wage Week gives employers the ideal impetus to ensure they are paying junior workers a fair wage. However, perhaps most worrying is the denial of flexible working. While junior staff may expect a lack of experience to result in a slightly lower paycheque - flexible working is a fairly universal right.
"It comes down to trust. I'd suggest that the more you trust employees by allowing things such as flexible working, the more you will get out of them."