The concept of the virtual office, originally conceived in the 1990s, has gone from strength to strength, and gained in popularity in recent years. However, in the past year, we've witnessed a significant increase in the uptake of virtual offices across the UK. We researched the rise and discovered enquiries for virtual space have risen by as much as an 150%.
This phenomenon isn't limited to the capital either, the decision to register for a virtual office is becoming an increasingly popular one in cities and towns alike. We contacted two such providers, The Brew in Shoreditch and The Business Terrace in Maidstone, to discover what it is that's driving the rise of the virtual office.
Since launching their virtual office space earlier this year, The Brew have witnessed an 150% increase in virtual enquiries. Started in 2011 by entrepreneur Andrew Clough, The Brew's aim was to offer affordable business service options for start-ups and small businesses - which recently has seen the addition of virtual office space.
Justina Cruickshank, Commercial Director at The Brew, explains, "The Brew launched its virtual services earlier this year in response to demand from people who visited our website looking for co-working membership." They have found that freelancers and start-ups (pre-incorporation in particular) are searching for cost-effective ways to have a professional presence.
She points out, "[i]t's increasingly expensive to take on office space, and co-working can also be out of budget when you're just starting up. We've found plugging that gap when money is tight has been helpful for our virtual office members".
At The Brew Eagle House, virtual offices start at £15 per month. They offer a wide variety of services that can be included at additional cost, such as: PA support; meeting room access; and business seminars.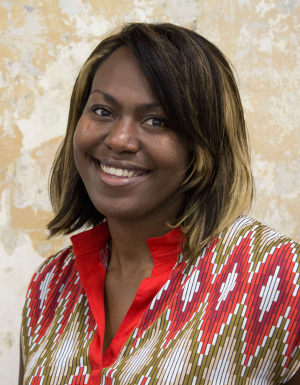 Justina explains the types of customers taking up virtual office space were not as they expected: "[w]hen we started providing virtual office services, we thought we'd get mainly UK customers. However, it's been around half-an-half. Our members fall into two camps: the first being local freelancers and start-ups that are based within walking distance and require a professional address that helps them to look credible. They don't want to provide their home address, for obvious security reasons, and they also want to look like they are established.
"The second camp are foreign customers and they are usually more established businesses. They are looking for a UK address as they are usually just launching their UK sales/marketing. They tend to have a good budget, but they don't have anyone based in the UK yet – they are starting out here, having developed a successful business abroad and looking for the virtual office to be their launchpad into developing a UK business."
In terms of the benefits on offer, Justina says it depends on what stage of business a company is at: "For example, a freelancer might need to protect their home address from being posted publicly". Such users can also have access to some co-working hours, offering a change of scene from their home office.
Two of the biggest advantages are the call-answering and mail-handling services. Justina explains, "[a]nswering the phone can be really difficult in a small team if you have lots of calls coming in, so being able to outsource them – using us as an overflow whenever you're busy - is easy, cost-effective, it stops you missing all-important calls and helps to keep stress down". When it comes to mail, they have a variety of options: "you can come and collect it, you can have it forwarded to your home or you can get it scanned and emailed to you".
She continues, "[w]e provide really flexible options for businesses – and as entrepreneurs ourselves, we know the pain points where freelancers and start-ups need help most."
The Business Terrace, a creation of the Economic Development team of Maidstone Borough Council, has been home to three of Kent's "Top 30 under 30" entrepreneurs, two successful Dragon's Den contestants, and over 40 other businesses. After listening to local needs, they introduced virtual office services in May this year.
Sean Henry, Economic Development Business Centre Coordinator at Maidstone Borough Council, explains: "We introduced it after demand was expressed towards the end of last year. With minimal advertising, we have had our 15th sign up this week, an average of 3 sign ups a month with no sign of it slowing down."
The Business Terrace's virtual office space starts at £29 per month and includes flexible contracts, mail handling and forwarding, and access to free business advice, networking events and workshops. Currently, those using the service are based in the UK. Sean points out, "as our business centre is based in a County Town rather than the capital city, it is likely to remain that way."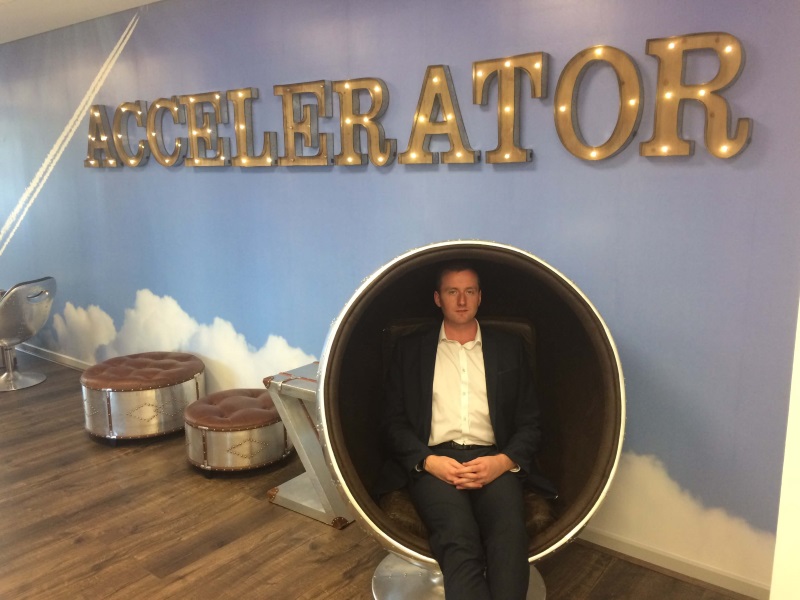 The Business Terrace has a constant waiting list, but when office space is at a premium, Sean explains that a virtual alternative "gives businesses the opportunity to have an address they can put on their cards, website and google which gives their own customers and clients the confidence that they are in a reputable location". He continues, "[i]t can also save a lot on overheads when many businesses do not need to be permanently based in an office."
In regard to what virtual office space means for the future of the office as we know it, Sean thinks we're a while away from a purely virtual world: "The agile option will always be mostly for consultants and individual entrepreneurs but there is a mind-set that once you have staff, you often want an office. I think for the virtual, agile future to really take hold it will take a change in the mind of the employers to trust their staff to work anywhere."
It seems that rather than making a physical space redundant, virtual offices are (for now) an innovative, additional use of office space. Increasingly, we work in an online, virtual world and owners of commercial property are trying to reflect and utilise this fact.