Office space: Shoreditch
Shoreditch is the new kid on the (office) block. It has seen a number of reinventions over time but its current incarnation is perhaps the most intriguing; independent shops, hip nightspots and street art all abound in London's newest creative hub.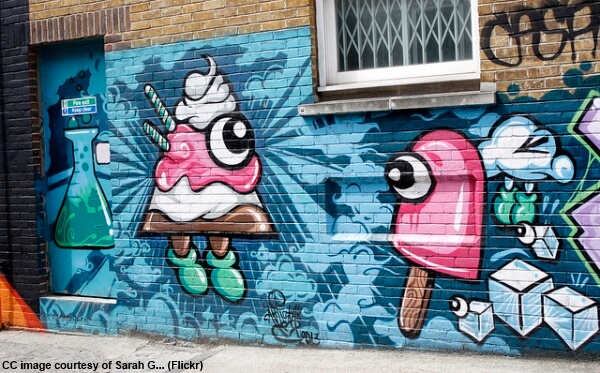 The area is home to the 'Silicon Roundabout', near Old Street, which has become a real hub for giants of the tech industry (Google, Spotify, Apple, Facebook et al). This has led to the next generation of tech titans being drawn by the big names and the bright lights.
Shoreditch is right in the heart of 'Tech City', where these exciting new businesses are germinating. You'd shore-ly be mad not to join them (sorry)!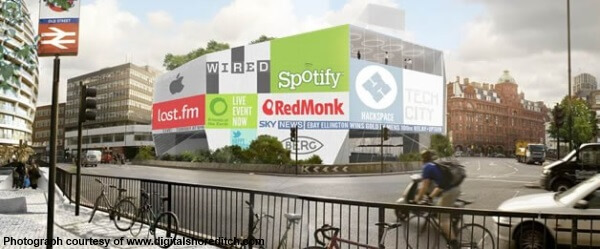 Hand in hand with this comes a myriad of equally exciting office options; everything from huge traditional offices ready to rent out, to small independent coworking spaces.
Offices in Shoreditch: What are your options?
Right here on Office Genie you can find:
Traditional leased offices: Rent your own space on a traditional long-term lease from a landlord. This can be the cheapest type of office rental, but contracts can be inflexible and buildings can be a lot of effort to manage.
Serviced offices: Flexible, all-inclusive offices where you'll get a premium package of features. These generally include things such as executive meeting room access and IT/tech support, all without the hassles of a long lease. These business centres can come at a premium price though.
Shared offices: If you want to let cheap desk space consider desk rental in another company's offices. You'll usually get a more limited package; generally a desk, chair and all your broadband and utility fees included. But this is reflected in a price that can be considerably lower than a serviced office.
Go coworking
There's also a growing number of coworking spaces available in Shoreditch. Think of these as the middle ground between serviced and shared offices. They're usually open-plan spaces where, like a shared office, you tend to get a more basic package of features (often a desk, chair, broadband and utilities) on a flexible monthly contract.
Where they differ from shared offices is that, much like a serviced space, they are purpose-designed to offer desk space. So they're generally really professional establishments.
The other great thing about coworking spaces is the atmosphere they offer; few other options are quite as buzzing and collaborative. Fittingly for an area such as Shoreditch, they're usually independently run properties that offer a really unique vibe. You can even rent space in disused tube carriages!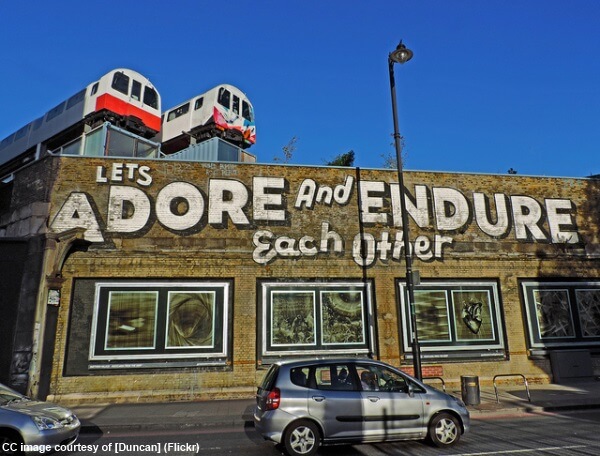 A day in the life of a Shoreditch business
Commuting
Old Street tube stop is well within walking distance, and gives you access to the Northern Line. There's also Hoxton and Shoreditch High Street stations on the London Overground.
Need a coffee?
Well, head to either laid back Prufrock Coffee or the charming Full Stop, a former antique shop; both of which boast a superb brew.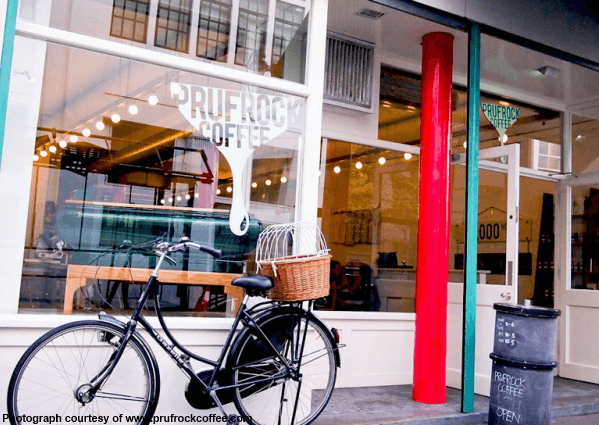 A quick lunch
Busaba Eathai packs a delicious eastern punch, whilst you won't go far wrong sampling the super-fresh seasonal treats to be found at café-cum-deli Leila's Shop.
Post-work pints
After work, there's no shortage of places for a quick drink or a bite to eat. Top of our list comes the Book Club; a trendy spot that offers jazz and blues, rubbish film nights, a good selection of local brews and table football/tennis tables.
If it's table football you're after (and frankly why wouldn't you be?) do check out Bar Kick as well. It's proven to be a real hit with us Genies.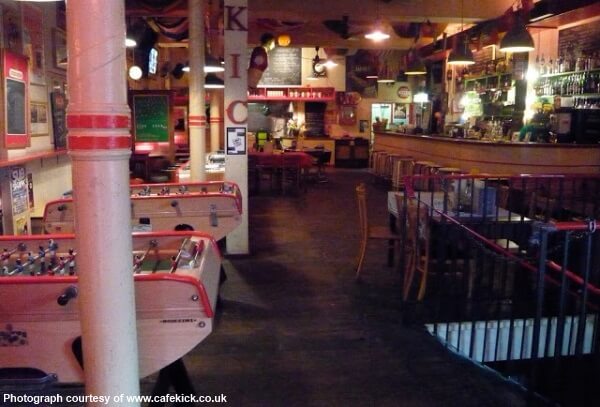 Of course, this barely scratches the surface of all Shoreditch has to offer; there's somewhere worth trying around every corner. Our advice? Get out there and explore. You'll find Shoreditch pretty hard to ignore once you've had a good look around!
How to rent leased, shared and serviced office space in Shoreditch with Office Genie
If you're looking to let an office, you're in the right place. We've got tons of offices available for rent. To find your business' new home all you have to do is:
Click 'View details' on any of the above spaces, which will take you to further information about your chosen property.
If you like what you see, you can fill in our quick and easy enquiry form.
Alternatively, click 'add to shortlist' if a number of offices have taken your eye and you want to enquire about all of them.
You can also search again. Use the box at the top of the page to add further details about price and office size, change your location or expand your search radius.
If you'd rather speak to someone, please do give our team of experts a call on the number at the very top of this page.
Finally, good luck and happy office hunting!